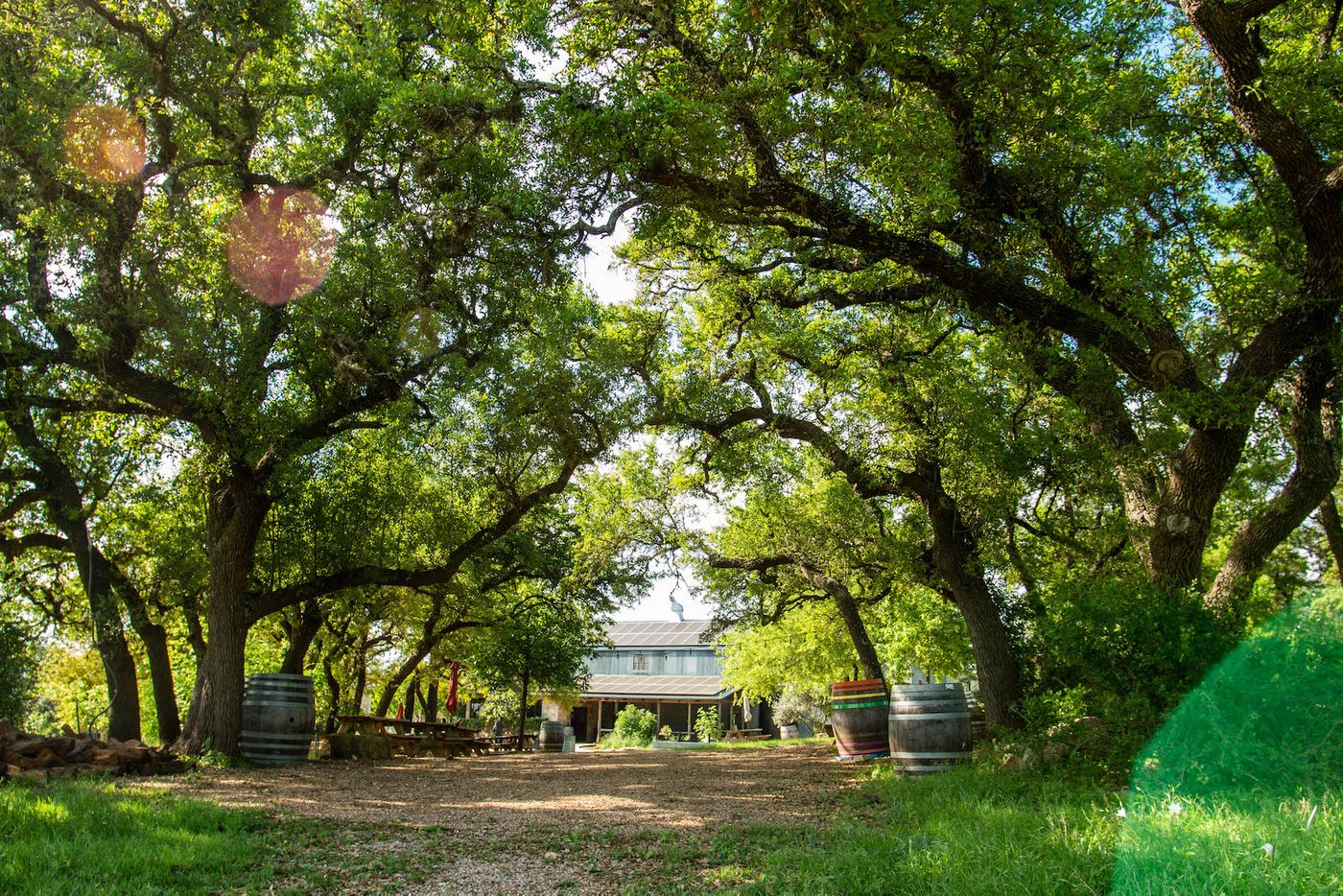 Brewery Reservations
Wide Open Spaces For Your Next Gathering
All parties with 15 guests or fewer should follow our normal visitation guidelines unless requesting a private event space.
Whether you're planning a birthday party, family reunion, or get-together, we would love to host your next event at our brewery. We are able to reserve tables in our public Beer Garden, Pole Barn (covered), or Courtyard on our 165-acre property. We require three weeks' notice in order to plan your event.
Capacity: Starts at 15
Includes table reservation and drink tickets
No food pre-orders
The Grotto
The Grotto is a private space nestled under the live oaks of the Texas Hill Country. If you're looking for a secluded, natural space only 30 minutes away from downtown Austin, look no further.
Private
Capacity: 80
Food & beverage minimum starts at $1,000
Restrooms are a short walking distance away at the Pole Barn