Brewery, Kitchen, Farm & Event Hall in the Beautiful Texas Hill Country
Jester King is a brewery, kitchen, farm & event hall on a beautiful 165 acre ranch in the Texas Hill Country. We make food & drink uniquely tied to a time, place & people. We're a welcoming place for people of all ages to enjoy community, fun & hospitality in a very special setting.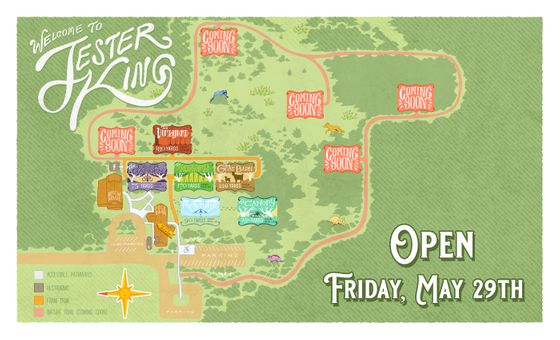 Being closed for the last two and half months has given us a chance to think deeply about what Jester King would look like when it reopens. We knew things would be much different. After much thought, we've decided to reopen Jester King in the mold of a park offering picnic grounds and hiking trails for our guests to enjoy across our 165 acres of Hill Country land!
We'll reopen this Friday, May 29th at Noon with six outdoor green spaces spread across a 250 yard radius for our guests to enjoy (click on names for a photo of each green space).
The Beer Garden -- the live oak tree grove next to the brewery, familiar to many of our prior guests
...
more