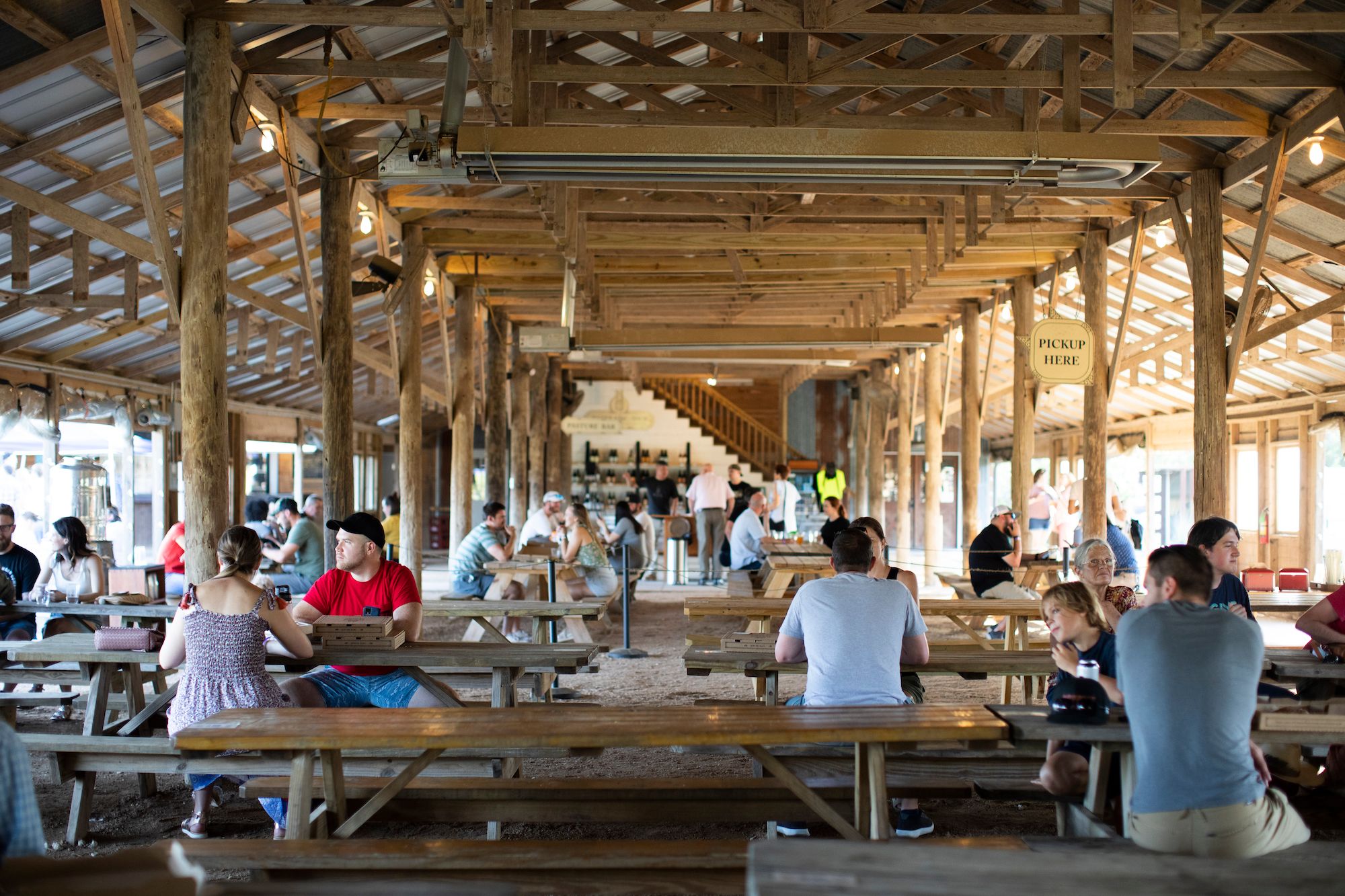 Hours of Operation
Monday & Tuesday – CLOSED
Wednesday – 2-9pm (Food Truck open 2-8pm)
Thursday – 2-9pm (Food Truck open 2-8pm)
Friday – 2-9pm (Food Truck open 2-9pm; Pizza open 2-8pm)
Saturday – 11am-9pm (Food Truck open 11am-8pm; Pizza open 11am-7pm)
Sunday – 11am-8pm (Food Truck open 11am-7pm; Pizza open 11am-6pm)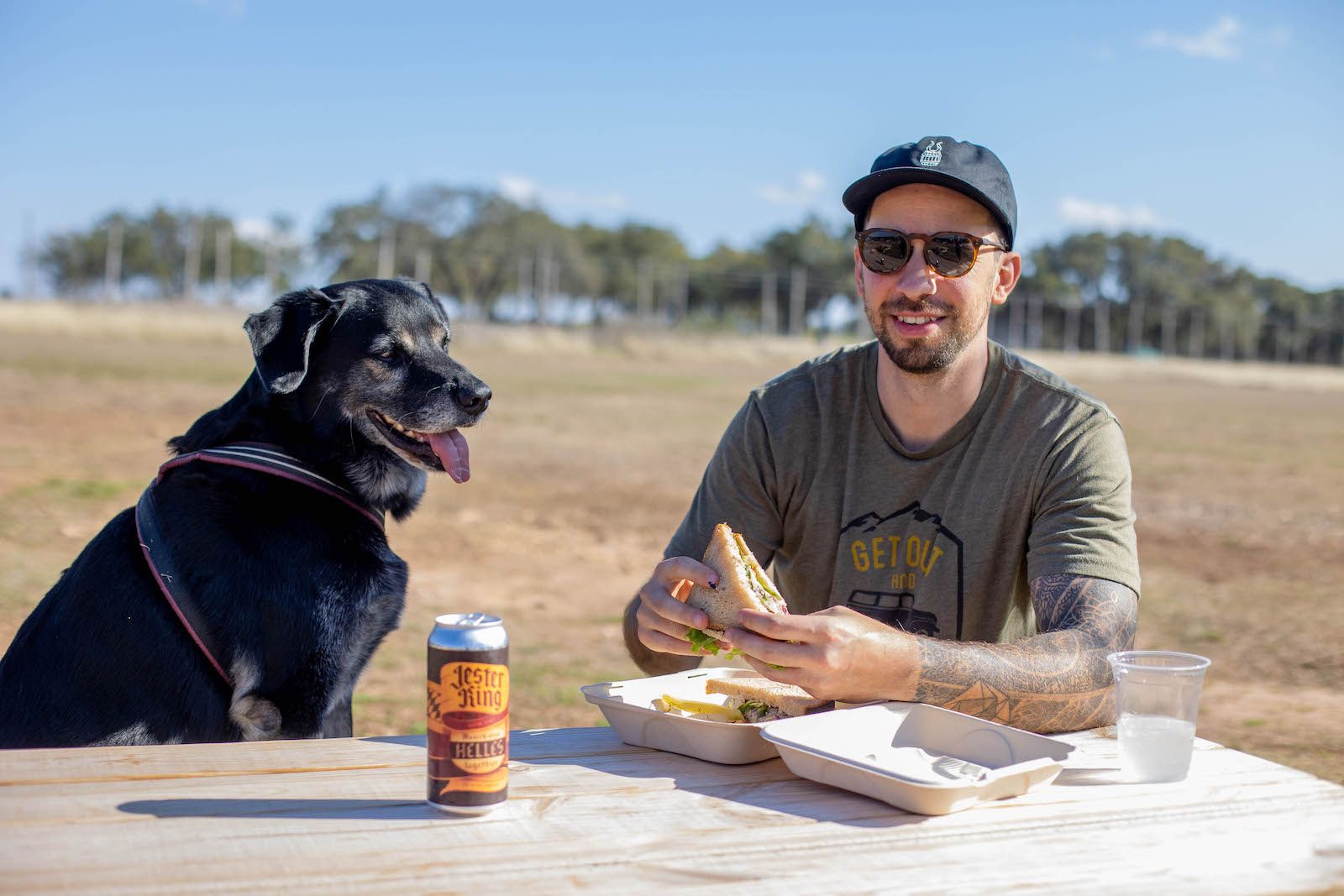 Special Upcoming Hours
12/21 & 12/22 – 2-9pm (Food Truck closes 8pm)
12/23 – 11am-9pm (Pizza closes 8pm, Food Truck closes 9pm)
12/24 & 12/25 – CLOSED
12/26 through 12/30 – 11am-9pm
12/31 – 11am-9pm
1/1/23 – 11am-8pm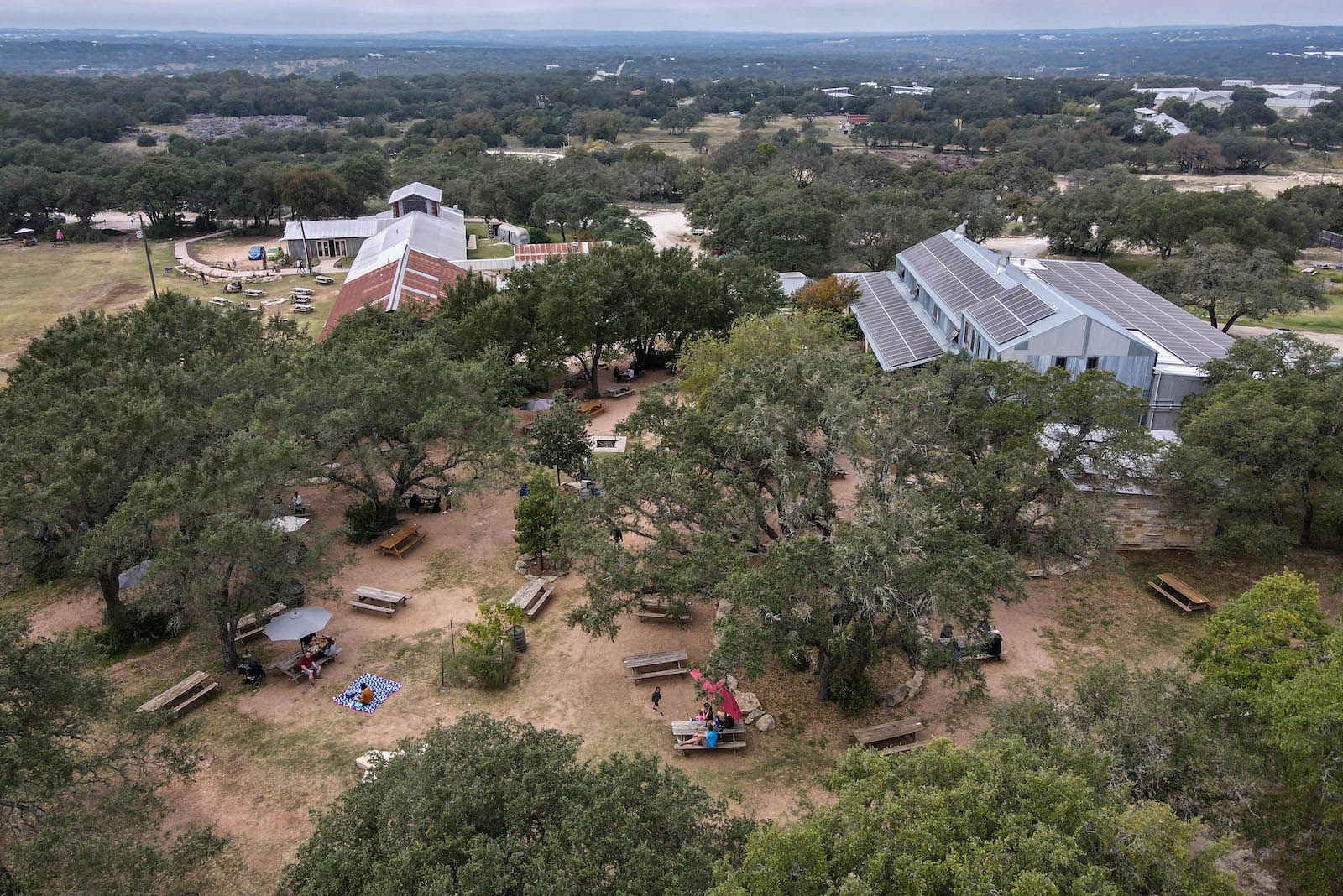 Pickup Hours
Beer pickup from the Jester King Shop is available during our open hours. Orders can be placed in person or online ahead of time here.
Pickup from our Pizza Kitchen is available Friday 3-8pm, Saturday 11am-8pm, and Sunday 11am-7pm. Orders must be placed onsite via the QR code at Jester King.
Pickup from our Food Truck is available Wednesday-Friday 3-9pm, Sunday 11am-9pm, and Sunday 11am-8pm. Orders must be placed at the Food Truck at Jester King.
Jester King is open for your outdoor dining & drinking experience which includes hiking trails, live music, and more across our beautiful 165-acre ranch in the Texas Hill Country!
Walk-ins only. We no longer take reservations, except for parties of 25+. Make a reservation here.
If your party needs any ADA accommodations for seating, please email restaurant@jesterkingbrewery.com. We have signs for ADA parking onsite.