Dining & Drinking Menus
Pizzeria & Food Truck open Thursday & Friday 2-8pm, Saturday 11am-8pm, Sunday 11am-7pm.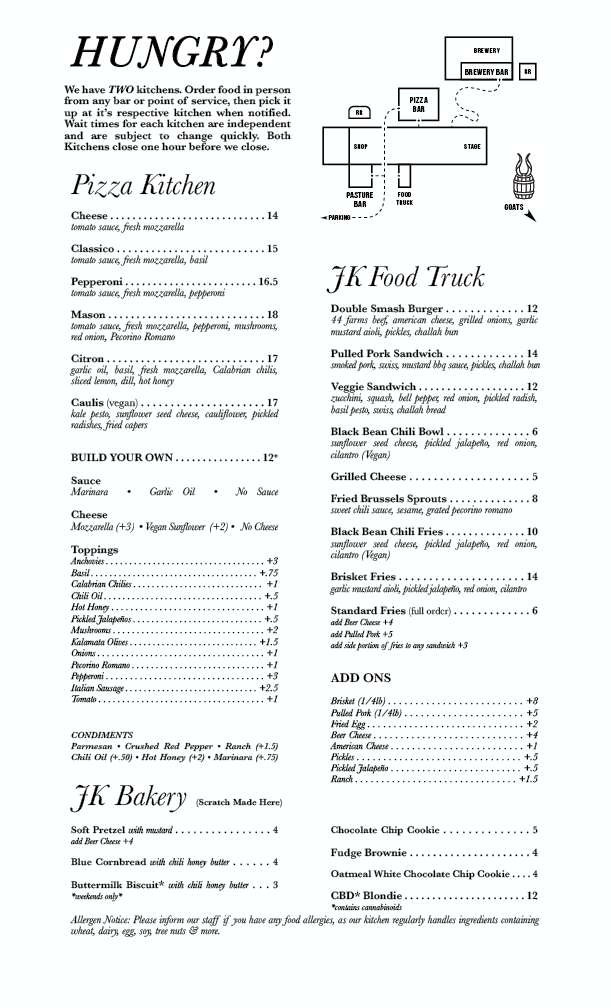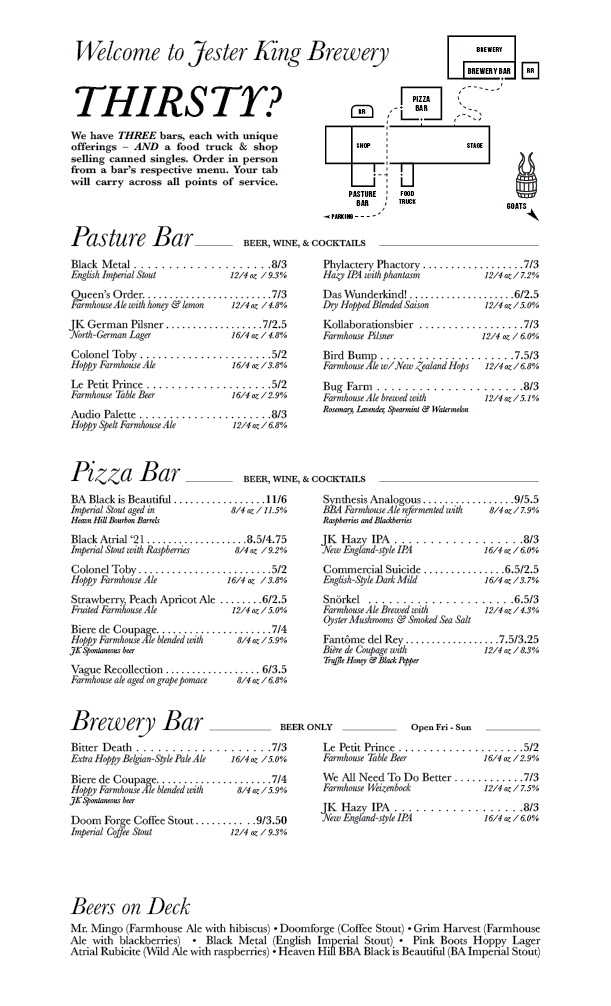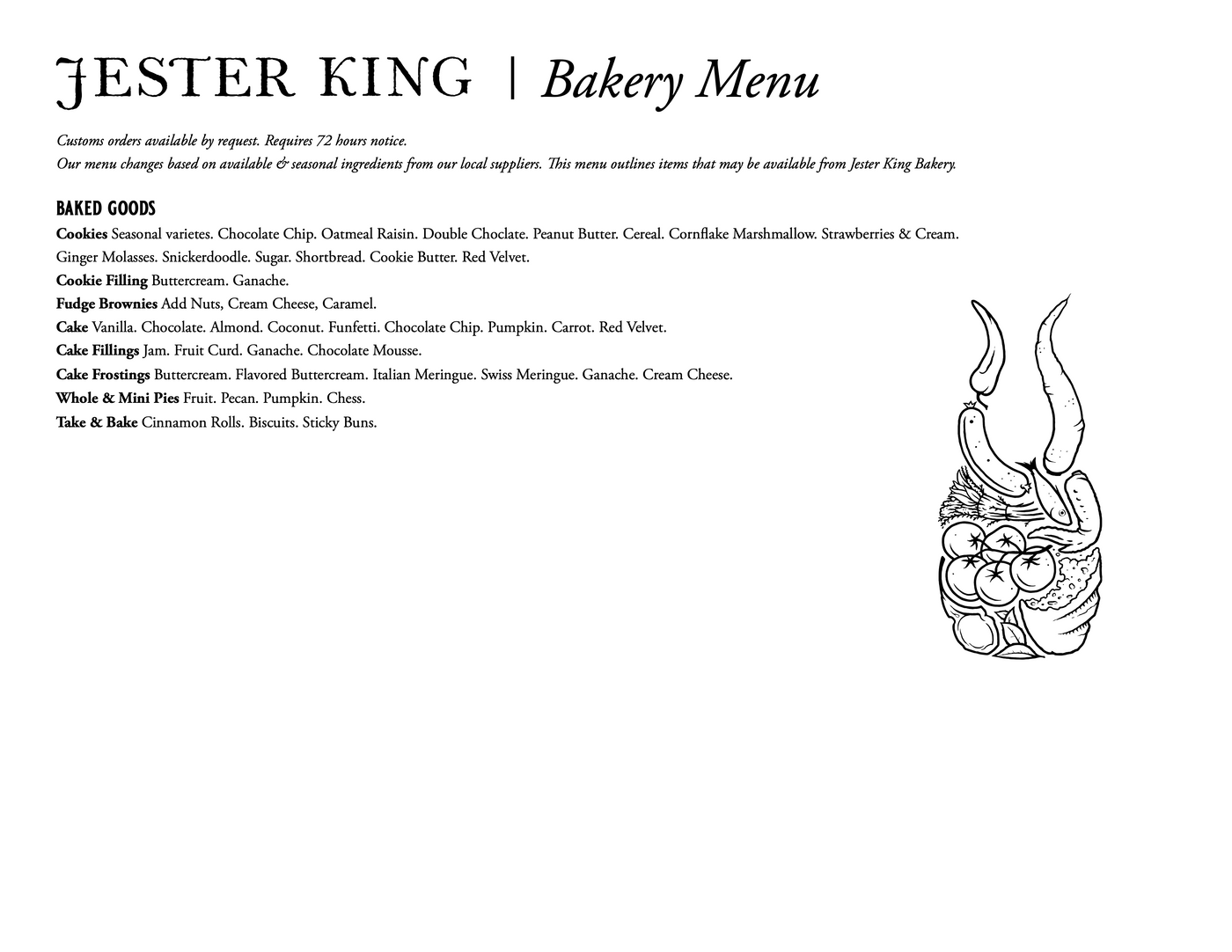 For custom bakery orders, please email our Pastry Chef Mattie Grey at mgrey@jesterkingbrewery.com.
Pickup Menu
Bottle and merchandise pickup from the Jester King Shop is available Thursday through Sunday during open hours: View Menu. Pick up at the Jester King Shop in the Pole Barn.
We do not have online ordering for pickup for our Pizzeria or Food Truck. All food orders must be placed onsite.