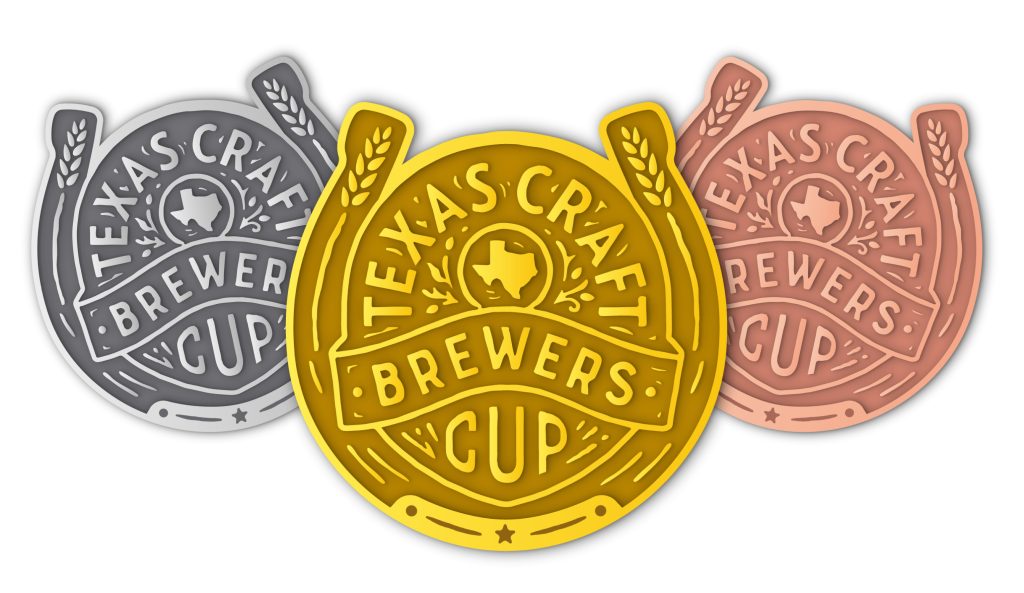 Jester King Wins Three Medals at 2023 Texas Craft Brewers Cup
February 11, 2023
Jester King Brewery was awarded one silver and two bronze medals at the 2023 Texas Craft Brewers Cup presented by the Texas Craft Brewers Guild. The best beers in 27 medal categories covering 150+ different beer styles were awarded gold, silver, and bronze medals during an awards ceremony at the Texas Craft Brewers Guild's Annual Meeting at Hilton Austin on Saturday, February 11.
Jester King Brewery was recognized in the Wood & Barrel-Aged Sour & Brett Beer category for Bourbon Barrel Aged Moderne Dansk, a blend of mature farmhouse ale aged in neutral oak wine barrels for about a year, re-fermented with Danish Stevnsbær cherry juice from the renowned Frederiksdal Kirsebærvin, then barrel-aged for another year in Bourbon barrels from Balcones Distilling.
Jester King Brewery was awarded bronze in the Belgian & Farmhouse Ales category for Atrial Rubicite, a barrel-aged wild ale re-fermented with raspberries.
Jester King Brewery was awarded bronze in the Brett & Mixed Culture category for Tulle, a spontaneously fermented beer with Texas Wildflower Honey, and a collaboration with The Veil Brewing Co.
Jester King is a brewery, kitchen, farm, inn & event hall on a beautiful 165-acre ranch in the Texas Hill Country. We make food & drink uniquely tied to a time, place & people. We're a welcoming place for people of all ages to enjoy community, fun & hospitality in a very special setting.
Judging took place January 27-29 in Austin with 48 judges evaluating 852 anonymized entries from 152 breweries hailing from all different corners of the state. The Texas Craft Brewers Cup judging pool was composed of experienced brewing industry professionals and members of the homebrewing community with extensive Beer Judge Certification Program (BJCP) judging experience.
"Launching the Texas Craft Brewers Cup last year, as our members were just starting to recover from the impacts of the COVID-19 pandemic, provided such an amazing opportunity to come together under one roof as a Texas craft beer industry to celebrate our camaraderie and our craft," Texas Craft Brewers Guild Executive Director Caroline Wallace said. "The energy in the awards ceremony is truly electric, and with more than 850 entries here in our second year it has been tremendous to see the competition's growth. Texas brewers are making some incredible, world class beers, and the Texas Craft Brewers Cup is here to showcase them."
Please visit https://texascraftbrewersguild.org/texas-craft-brewers-cup-2023-results for the full list of winning beers across all 27 medal categories.