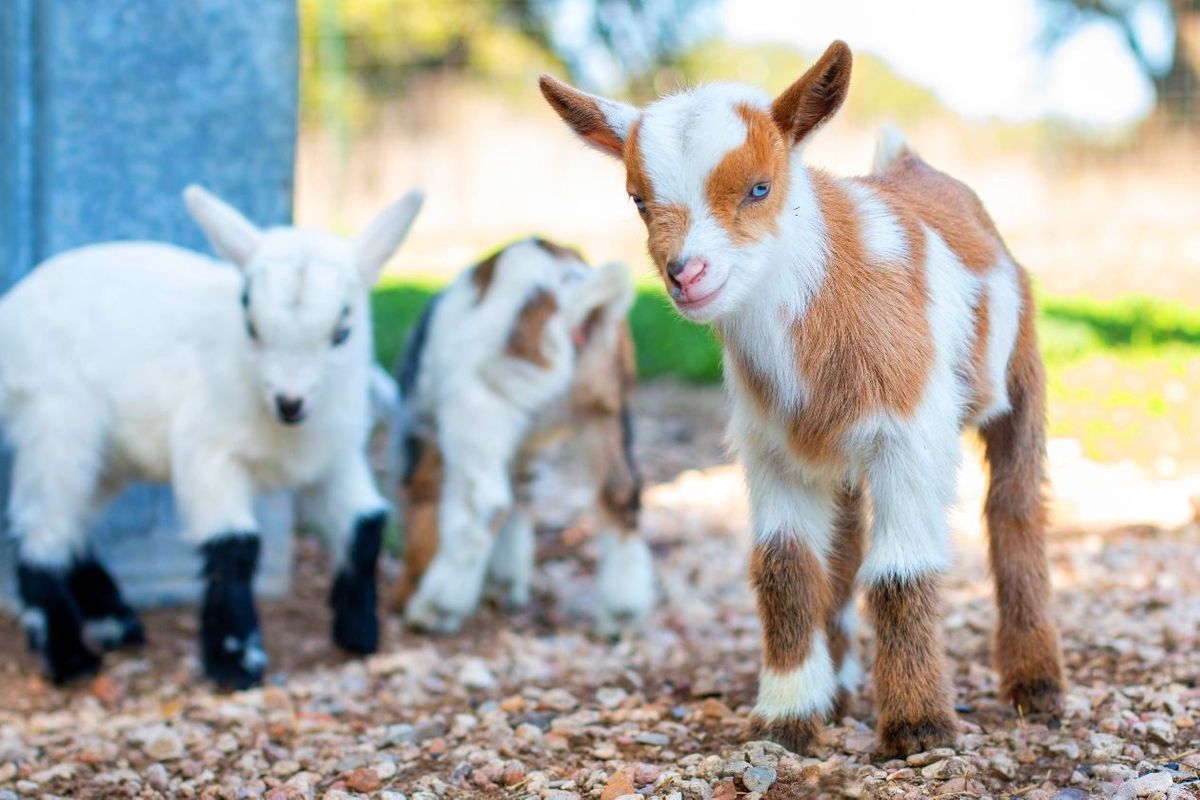 Thursday & Friday between 2pm-Sunset. Saturday & Sunday between 11am-Sunset.
Join us for a hands-on experience with our goat handlers for a maximum 1-hour session with our family of over 50 Nigerian Dwarf goats in the Goat Pen. You'll also learn about their grazing habits and our general farming practices.
Goat Experiences available:
Thursday & Friday – 2pm-Sunset
Saturday & Sunday – 11am-Sunset
Day-of, onsite ticket purchases only (children 2 & under are free). Purchase tickets from a bartender, our host, or via the QR code ordering platform. Once you purchase your ticket, show receipt/proof of purchase to the goat handler at the Goat Pen entrance for admission to the goat pen. First come, first serve. Once we reach our 50 person capacity, one person in for every person out.
Please note that dogs, as well as food and snacks, are NOT allowed in our goat pen to ensure the safety of our goat herd and shepherd dog.
Children under 12 years must be accompanied by a parent or guardian, and have a paid admission. Children two years of age and under are free.
We recommend that all tour guests wear appropriate footwear and sun protection when on a tour at Jester King. Bringing your own refillable water bottle is encouraged. You are allowed to bring beer into the Goat Pen. Stick around and enjoy our pizza, BBQ sandwiches, and beer afterward!