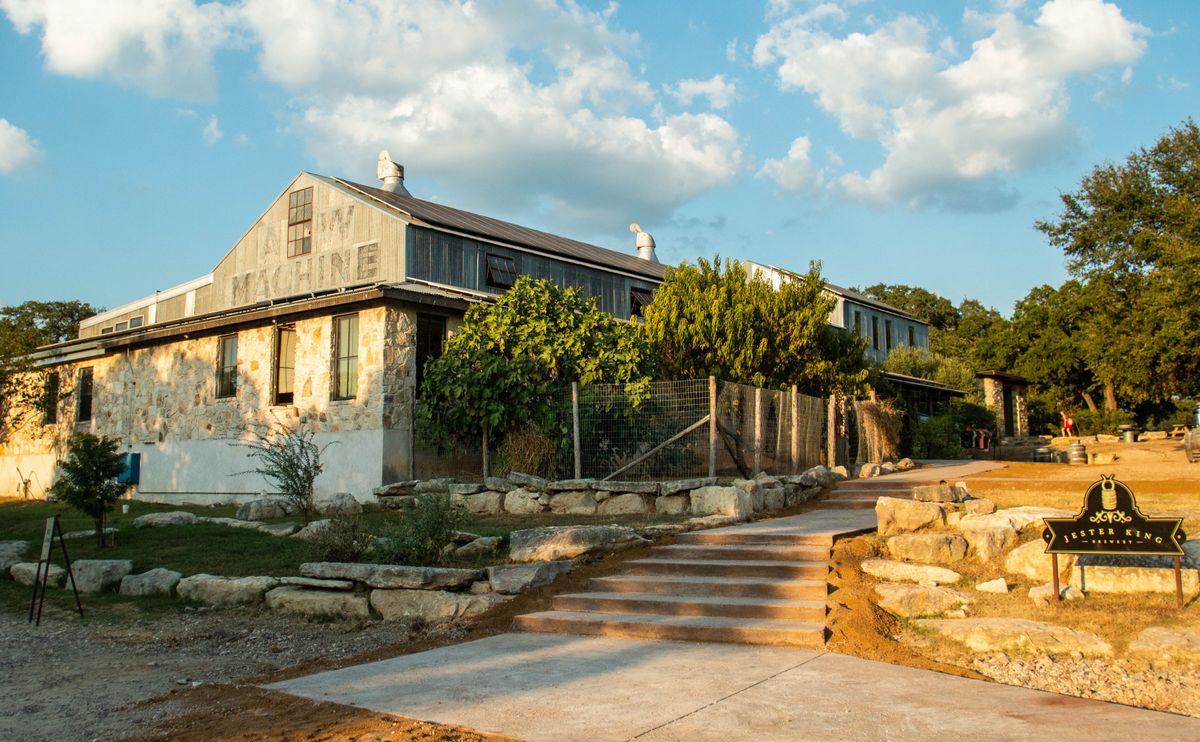 Brewery tours are offered at 1pm and 3pm on Sundays. Book your brewery tour ahead via Tock. Tickets are $5 per person. Children 12 and under are free but must be accompanied by a paid adult admission.
We recommend that all tour guests wear appropriate footwear when on a tour at Jester King.
Drinks are not provided or required on the tour, but guests are welcome to purchase drinks prior to the tour. Anyone is welcome to wear a mask if they choose to.