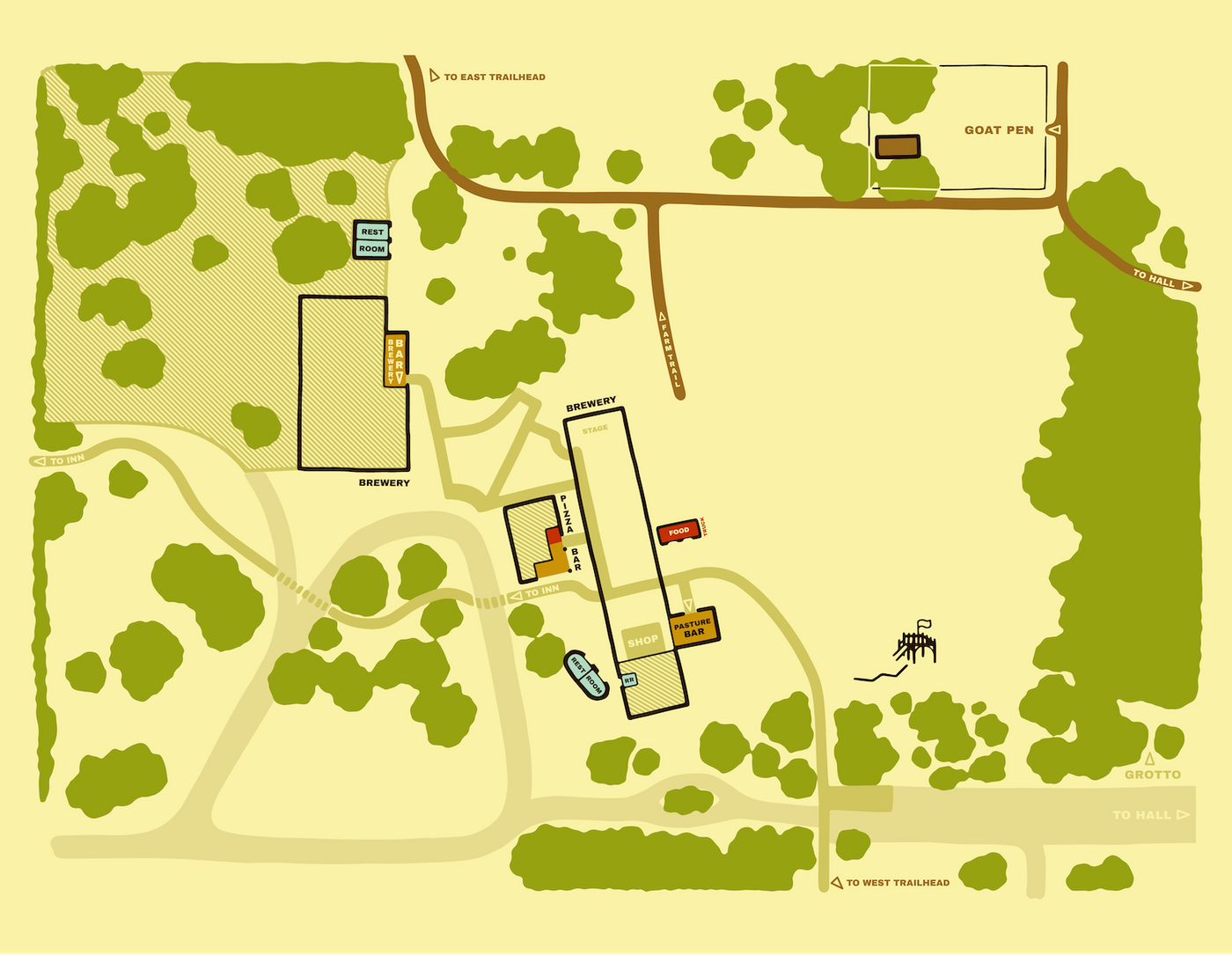 Where to order
Beer, Wine, & Cocktails
You can order drinks from our Pizza Bar and JK Shop year-round. Our Pasture Bar and food truck (JK Kwik Kitchen) are open seasonally.
Pasture Bar: Located next to the entrance/walkway just outside the Pole Barn. (Open seasonally.)
Pizza Bar: Additional, covered structure attached to the Pole Barn
JK Shop & JK Kwik Kitchen: Purchase canned singles at our shop in the Pole Barn or Food Truck just outside the Pole Barn.
Food
You can order food from our Pizzeria year-round. Our food truck (JK Kwik Kitchen is open seasonally).
Order food in person from any bar or point of service, then pick it up at its respective kitchen when notified.

Wait times for each kitchen are independent and are subject to change quickly. Both kitchens close one hour before the brewery closes.
When you are done, we ask that you please pick up after yourself. There are plenty of trash and recycling bins around.
Reservations
Want to reserve tables for your party? We can do that! We only take reservations for parties of 25+. Reservations include reserved tables and drink tickets for guests. Please fill out a reservation form below and we'll get back to you ASAP.
Pets
Well-behaved pets on a leash and under control by their owners are allowed.

Off-leash pets are not permitted to ensure the safety of all pets as well as our guests, wildlife, livestock, and farm cats.

Please clean up after your pet.
Other Information
Learn more about our goat & brewery tours (purchase tickets here)

We have a lot of exciting events at Jester King. Check out our events calendar here & join us!

If you want to grab Jester King beer, merchandise, or other beverages to take home, please stop by the Jester King Shop in the Pole Barn.

We have a 0.5-mile farm trail and 2-mile nature trail that you are welcome to enjoy at your leisure.

Our Pole Barn has been winterized for the colder months, which includes coverings, fire pits, and heaters. We also have misters and fans for the hotter months.

For dietary or allergy concerns, please email restaurant@jesterkingbrewery.com.

We only accept walk-ins. For parties of 25+, please view our event spaces.