We offer Jester King food, drink, merch & more to-go Wednesday through Sunday. To-go hours:
Wednesday through Friday – 2-9pm (Kitchen opens at 3pm)
Saturday – 11am-9pm (No food ordering available Saturdays)
Sunday – 11am-9pm (Kitchen closes at 8pm)
Online Ordering
To make sure you can enjoy your favorite Jester King food and beer, you can select same-day or a future date pickup option when you order online.
For same-day pick-up, your order will be ready in our drive-up lane located immediately next to our Jester King Kitchen. Please be sure to bring your state or government-issued I.D. if you are purchasing any alcoholic products.
Please note that any order not picked up within 3 days of scheduled pickup date will be refunded and stock returned to inventory.
Call Ahead
Want to call-in an order instead? Please view our menu and call-in your order at (512) 661-8736. Call-in orders for pick up can be placed during the same hours listed above.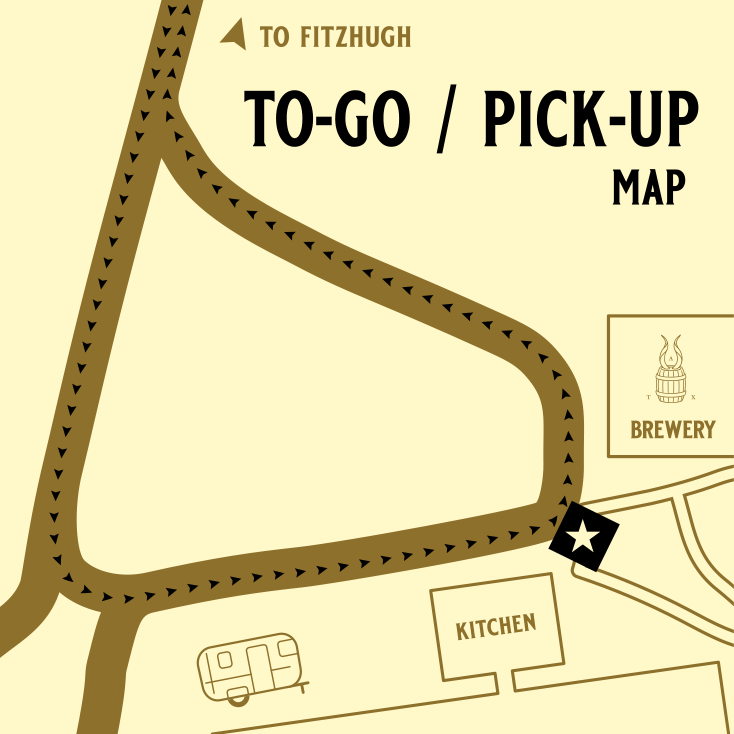 Join Our Brewery Rewards Program
As a member of Jester King Brewery Rewards, you will earn 1 point for every $1 you spend and receive a $5 discount for every 50 points you redeem. You'll also get 25 points just for signing up, and a special birthday treat.