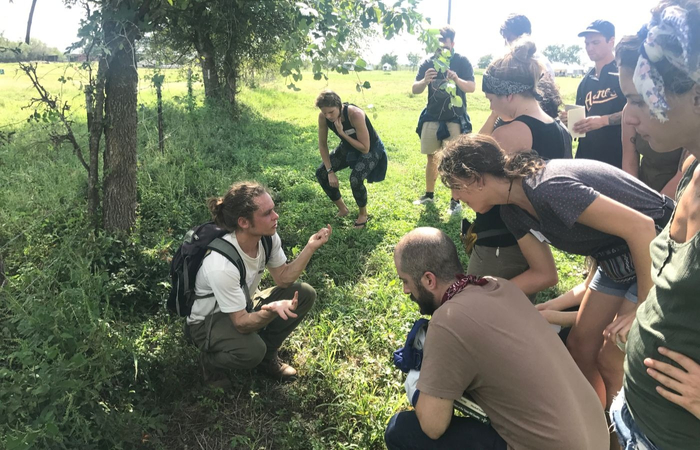 Foraging Walk w/ Local Leaf
April 13, 2019
Grab a welcome beer and come along with Local Leaf's Eric Knight to learn about the wild edible plants growing right under your nose. We'll explore the 165-acre Jester King Brewery property and learn what spring wild edibles can be found in the Hill Country. We'll also discuss wild-harvesting ethics, dangers, basic botany, as well as helpful resources for continuing your foraging adventures.
Eric has taught numerous plant walks and edible and medicinal plant classes for Earth Native Wilderness School, the Austin Nature & Science Center, and the Lady Bird Johnson Wildflower Center and is always excited to share his ethnobotanical knowledge
This events is 4pm - 6:30pm on Saturday, April 13th.