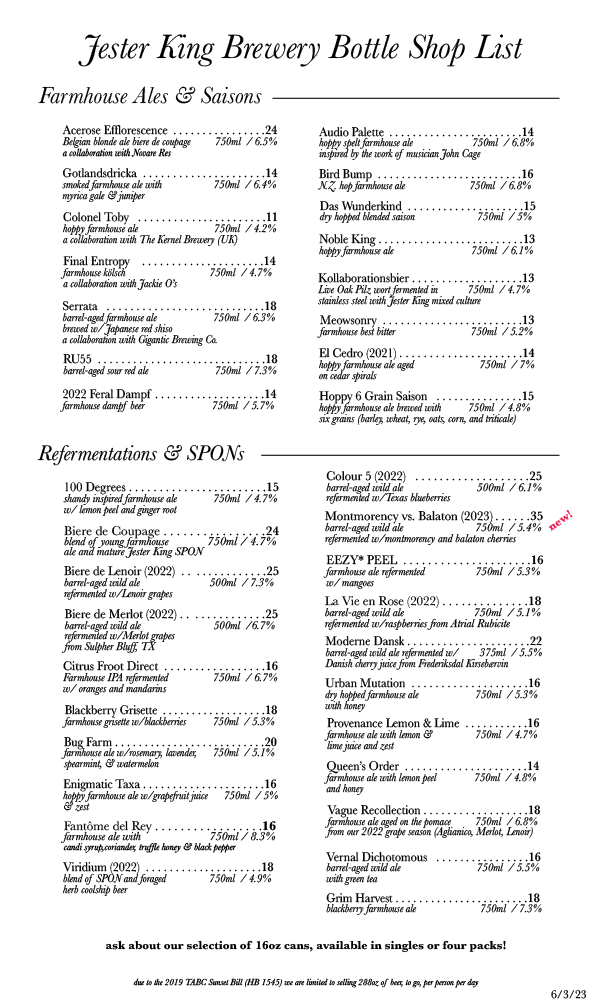 Current Bottle Shop List (On-site To Go)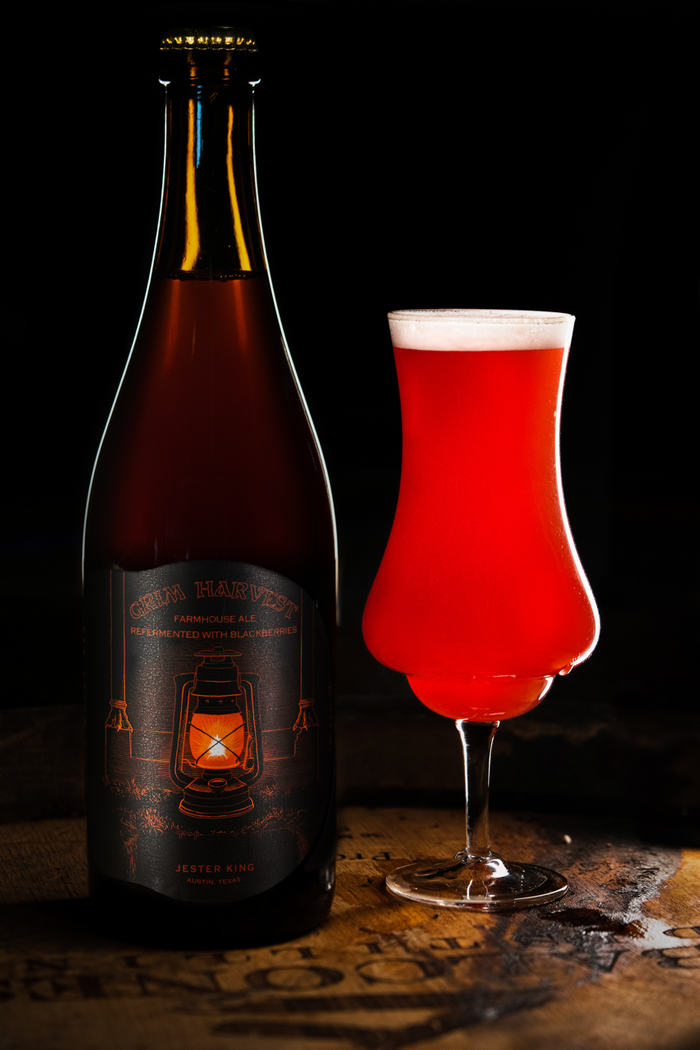 Our 2023 batch of Grim Harvest — farmhouse ale with blackberries — is now available at Jester King.
For Grim Harvest, we brew fresh wort with Hill Country well water, west Texas barley and wheat from TexMalt, fresh and aged hops, then ferment it on the blackberries from Nocturn Chrysalis (barrel-aged wild ale with blackberries). This second "maceration" of the fruit yields a more subtle fruit character, with elements of the base beer coming through more prominently. This blackberry farmhouse ale is mildly tart, effervescent from bottle conditioning, and has a present but restrained...
more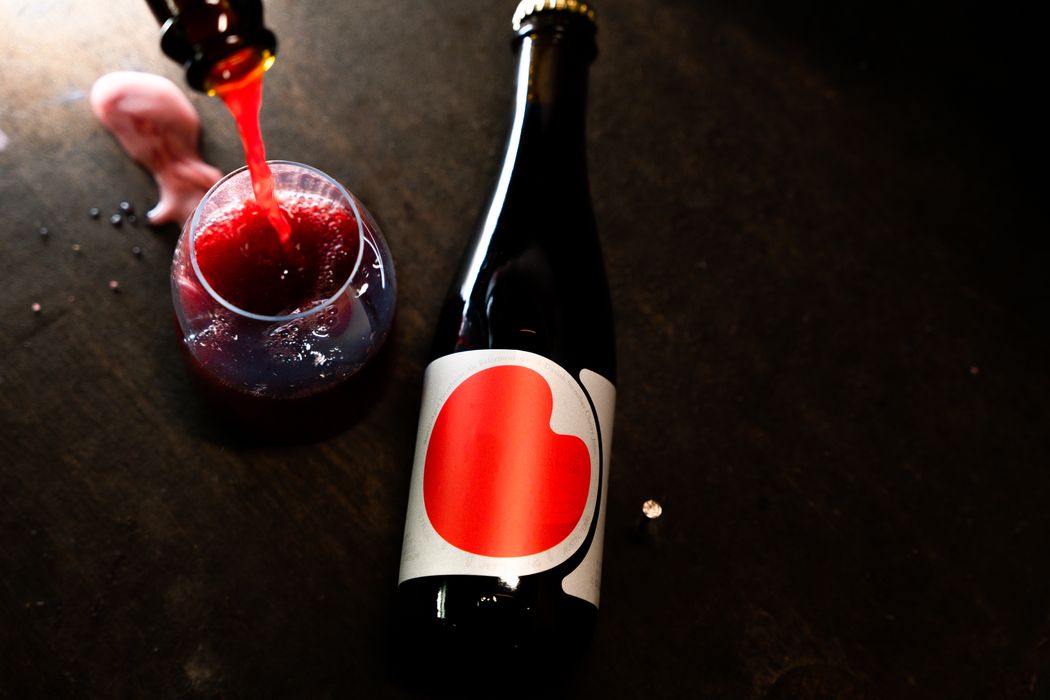 We're releasing our 4th batch of Moderne Dansk!Moderne Dansk is our barrel-aged wild ale refermented with Danish Stevnsbær cherry juice from Frederiksdal Kirsebærvin in Denmark.
The character of the Stevnsbær cherries is one of our favorite sensory experiences. The aroma is almost unreal. We created a nice, soft blend of pale/golden wild ale aged in oak barrels for about a year, then re-fermented the cherry juice with the beer to complete dryness. The interplay between Hill Country well water, Texas grain, aged hops, native yeast, and Stevnsbær cherry juice creates a beer that's...
more