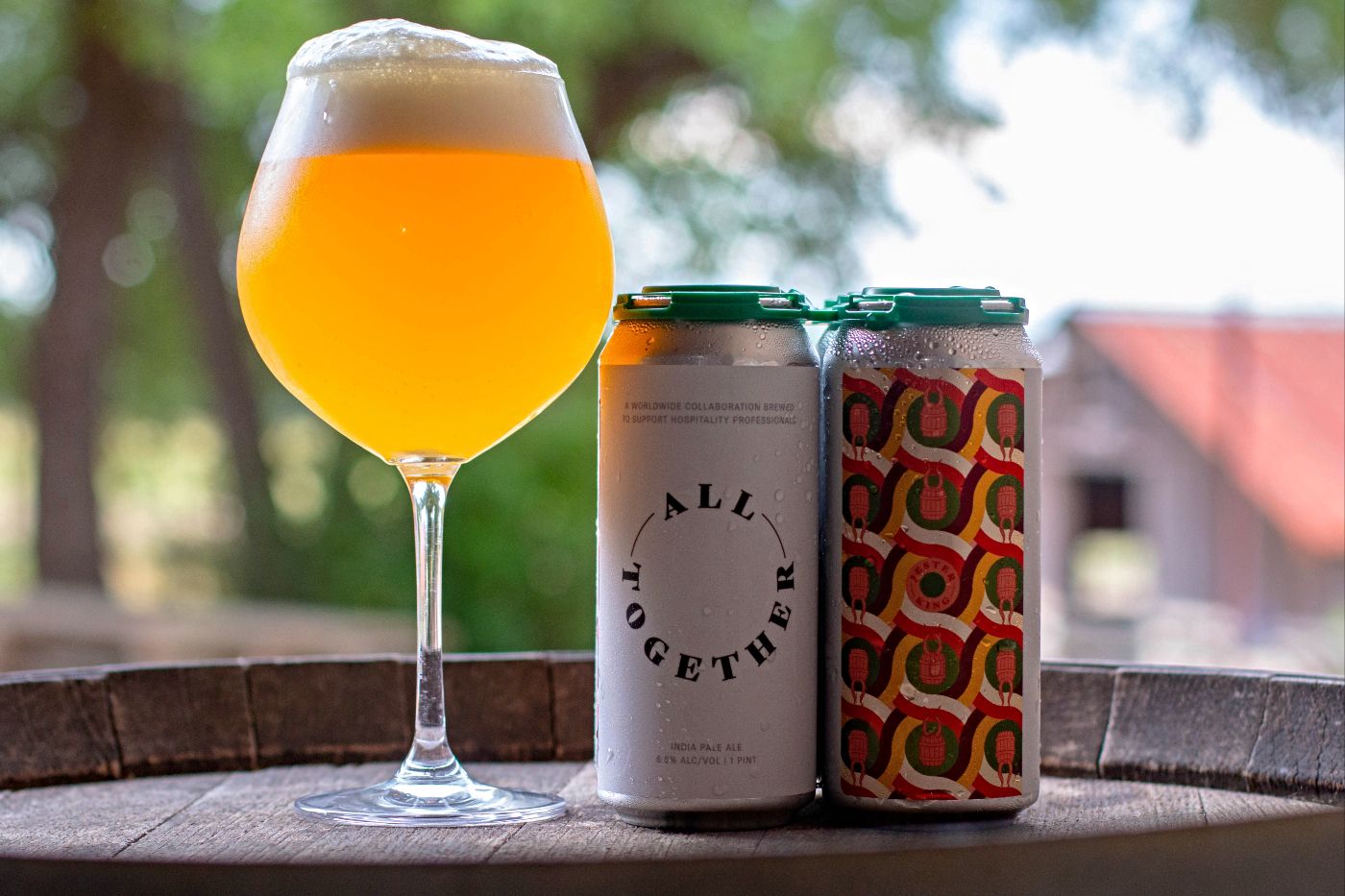 Noble Cause Charitable Giving
Noble Cause is our monthly initiative to support local charities and non-profits.
This program was founded in January 2019 to contribute to local organizations. Each month, for every full pour of a chosen beer we donate a portion of the revenue to an Austin/Dripping Springs area nonprofit organization.
Since its launch, we have raised money for Casa Marianella, Integral Health Austin, Jolt, Hill Country Ride for AIDS, Urban Roots, AGE of Central Texas, and many more charitable organizations. Other organizations have included:
HAAM
Dish Lending Library
Tree Folks
Save Barton Springs
PEAS
Central Texas Food Bank
W.O. Smith Music School
Texas Hill Country Conservancy
Urban Roots
Austin Justice Coalition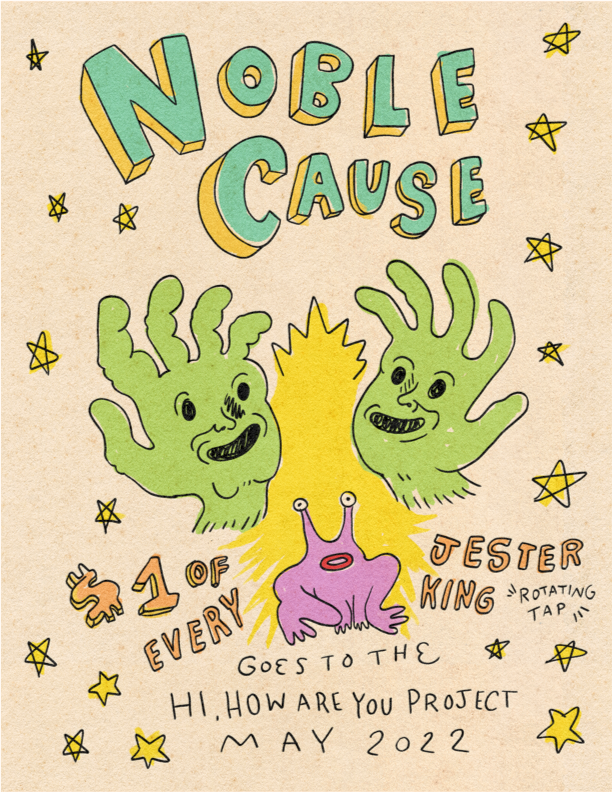 May 2022 Noble Cause
This May, also Mental Health Awareness Month, our Noble Cause organization is the Hi, How Are You Project (HHAYP). During the entire month, for every full pour of a rotating tap of Jester King beer sold, we'll be donating $1 to HHAYP. Come out and support!
This is an Austin, TX based 501c3 non-profit organization with the mission to remove the stigma around mental health, one conversation at a time. HHAYP aims to educate people worldwide about the importance of mental health and well-being while promoting a culture of inclusion.
The name and City of Austin and State of Texas proclaimed HI HOW ARE YOU DAY were inspired by Austin's love for the iconic mural painted by the late, great Daniel Johnston. On January 22nd (Johnston's birthday), people everywhere are encouraged to check in on a neighbor, friend, co-worker, family member, or loved one and ask, "Hi, How Are You?" The Project, founded with the support of the Johnston family in 2018, creates thoughtful media, events, and peer-to-peer training programs that encourage open and ongoing dialogue on mental well-being. Johnston was a world-renowned musician and visual artist despite his own struggles with mental illness.
Learn more about HHAYP here.