FOOD TRUCKS ARE BACK!
Jeffrey Stuffings
After a long hiatus, we're back to having food trucks at Jester King! And it couldn't be more fitting to start this Saturday with Noble Sandwich Co.!
Chefs John Bates and Brandon Martinez of Noble Sandwich Co. are longtime friends of the brewery. We opened a month apart from each other in 2010 and have been friends ever since. We've actually done more beer dinners with Noble Sandwich Co. (three) than any other restaurant. So it's very fitting and exciting to us to have them rekindle our food truck program that's been dormant since 2012!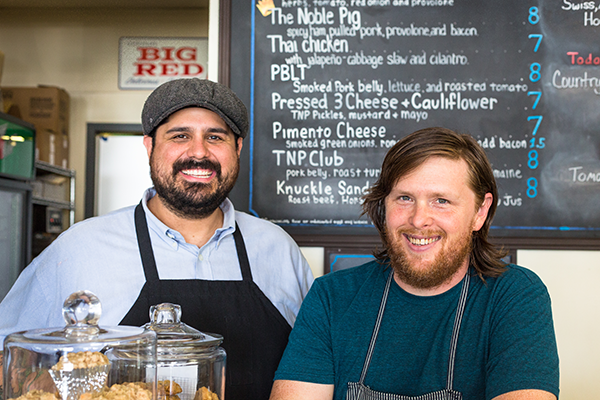 Why are food trucks back? We'd say it's because of two reasons. We're excited about diversifying the food options available to our guests at Jester King, and we'd like to take a little pressure off of the kitchen at Stanley's Farmhouse Pizza. A busy weekend day with hundreds of people at the brewery is a lot for any kitchen to keep up with.
We plan to keep the food truck program going again indefinitely. Ultimately, when our farm is more mature and producing more of the ingredients we need, our kitchen is more developed, and our service and hospitality at the restaurant are more robust, it's likely we'll discontinue food trucks again. But for the foreseeable future, we're really excited to have them back! It's going to be a lot of fun.
Noble Sandwich Co. will be at Jester King every Saturday and Sunday for the rest of May, as well as Memorial Day.
Cheers!