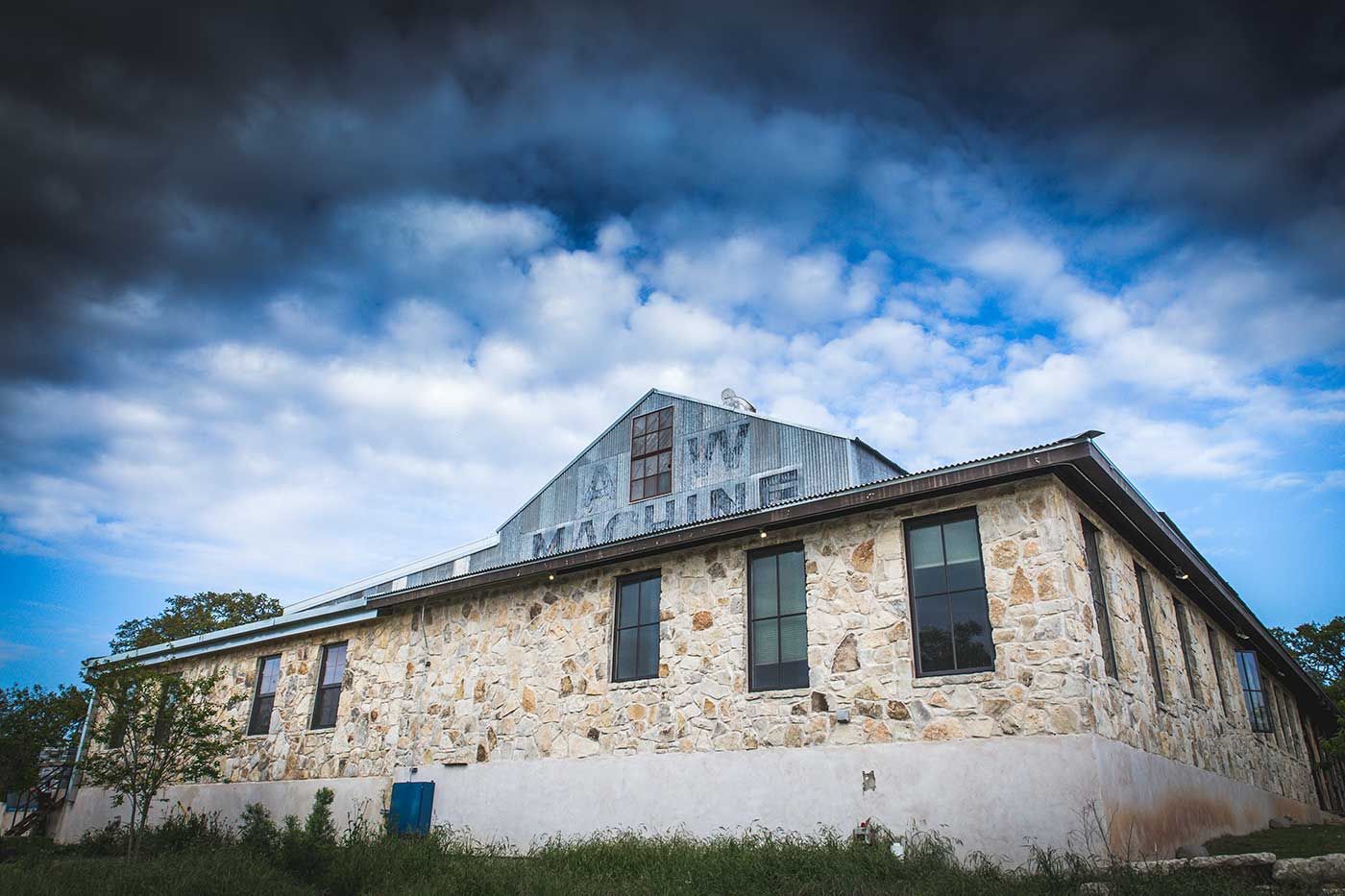 About Jester King
Jester King is an authentic farmhouse brewery committed to mixed culture and spontaneous fermentation. Our beer incorporates our natural surroundings and local agriculture, to make beer uniquely tied to a time, place and people. Our tasting room provides a beautiful, relaxed setting to enjoy the Texas Hill Country with friends and family.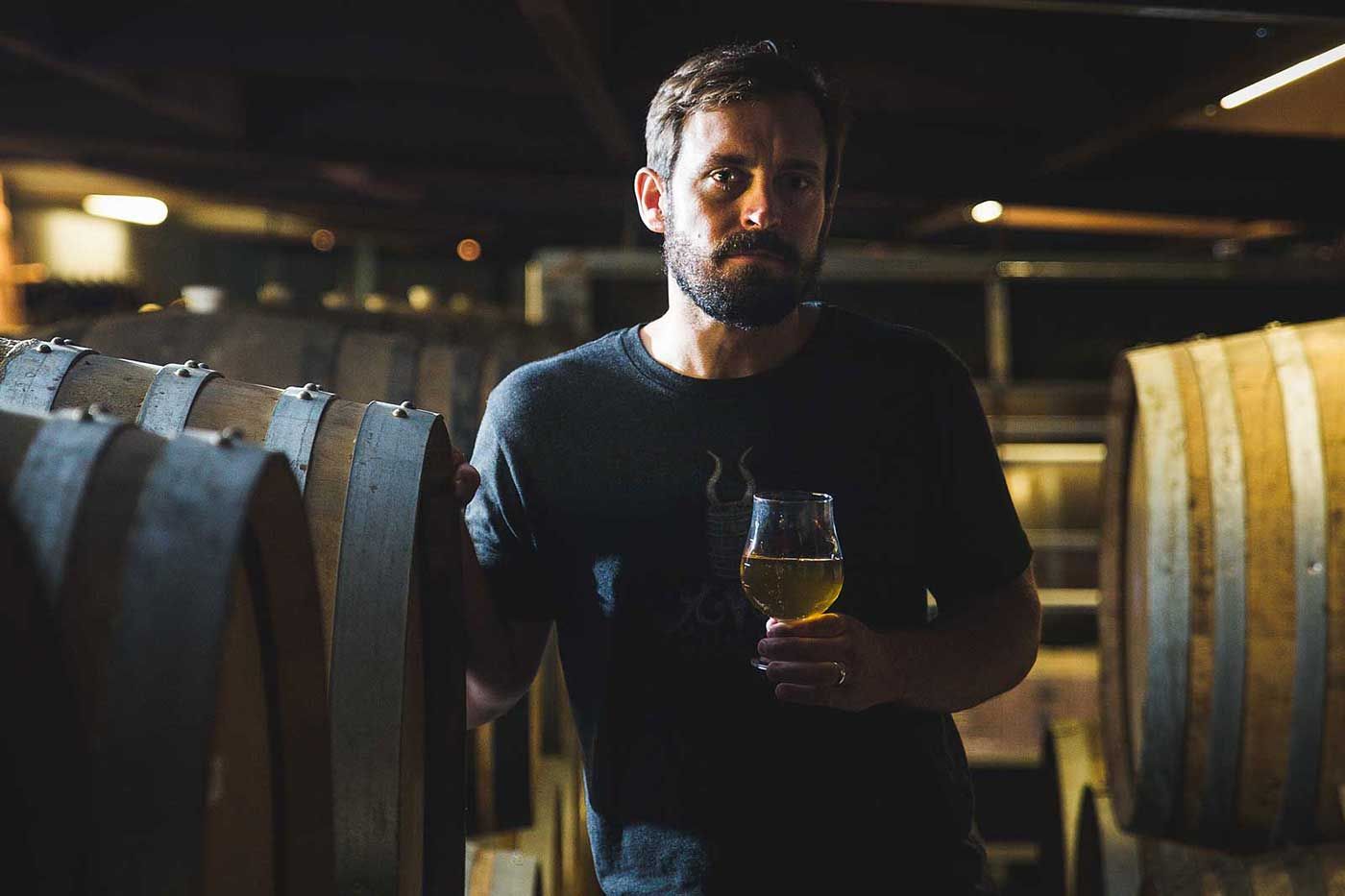 '07 - '08 The Very Beginning
Jester King Co-Founder Jeffrey Stuffings was a local homebrewer who started working on Jester King in late 2007. He worked at Austin Homebrew Supply while developing the recipes and business plan for the brewery.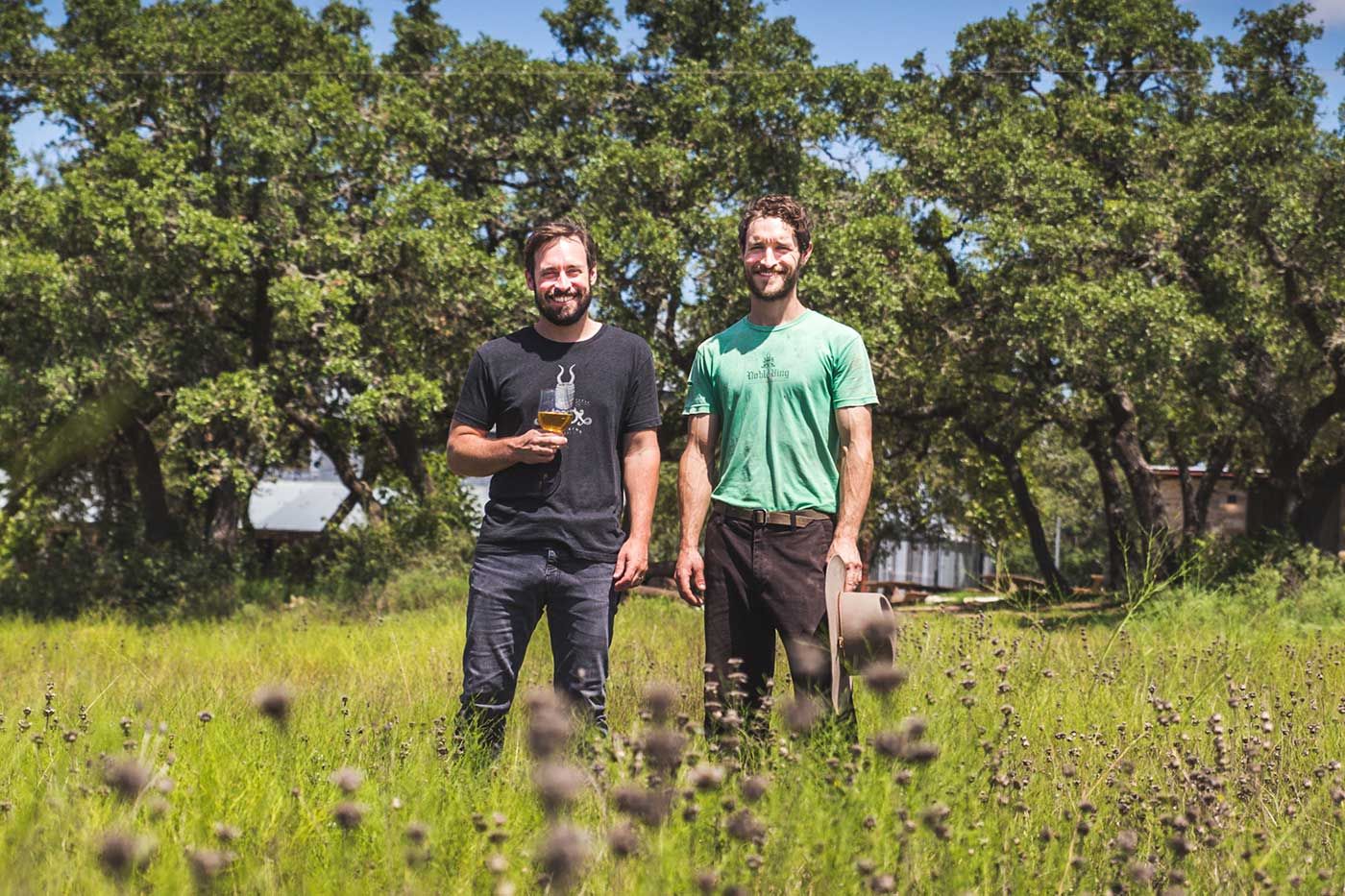 '09 Getting Closer
After a year of planning, Jeff asked his brother, Michael Steffing, to move to Austin and join him in what would become Jester King. By late 2009, the brothers began looking for a location.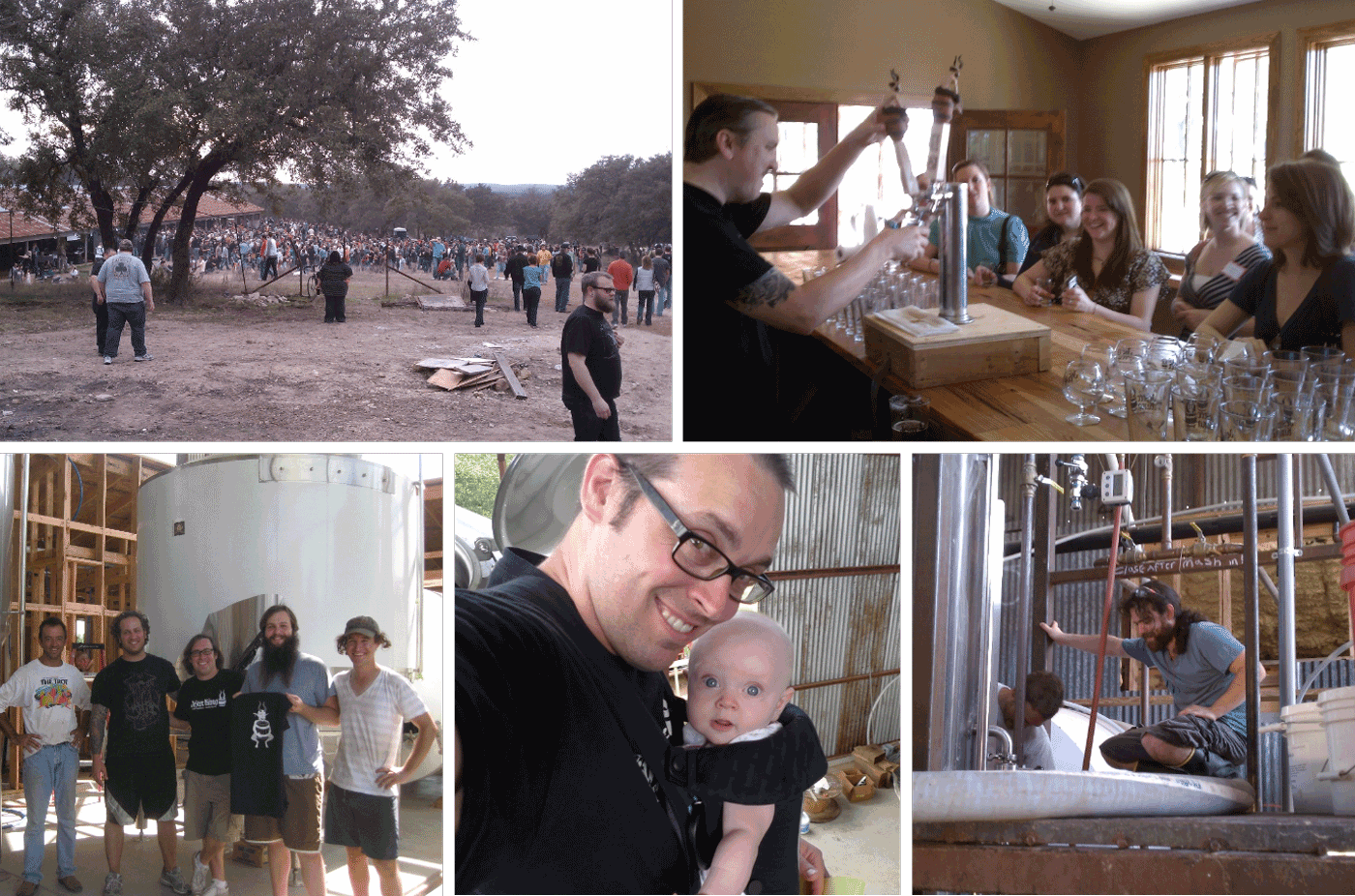 '10 Officially Open
The brothers found an old machine shop in southern Texas, took it apart, and moved it to Austin. They spent the summer of 2009 rebuilding it into a brewery. In September of 2010, Jester King brewed its first batch of beer, Boxer's Revenge, a barrel-aged sour strong ale. In October of 2010, they sold their first beer to Draught House in Austin, Texas.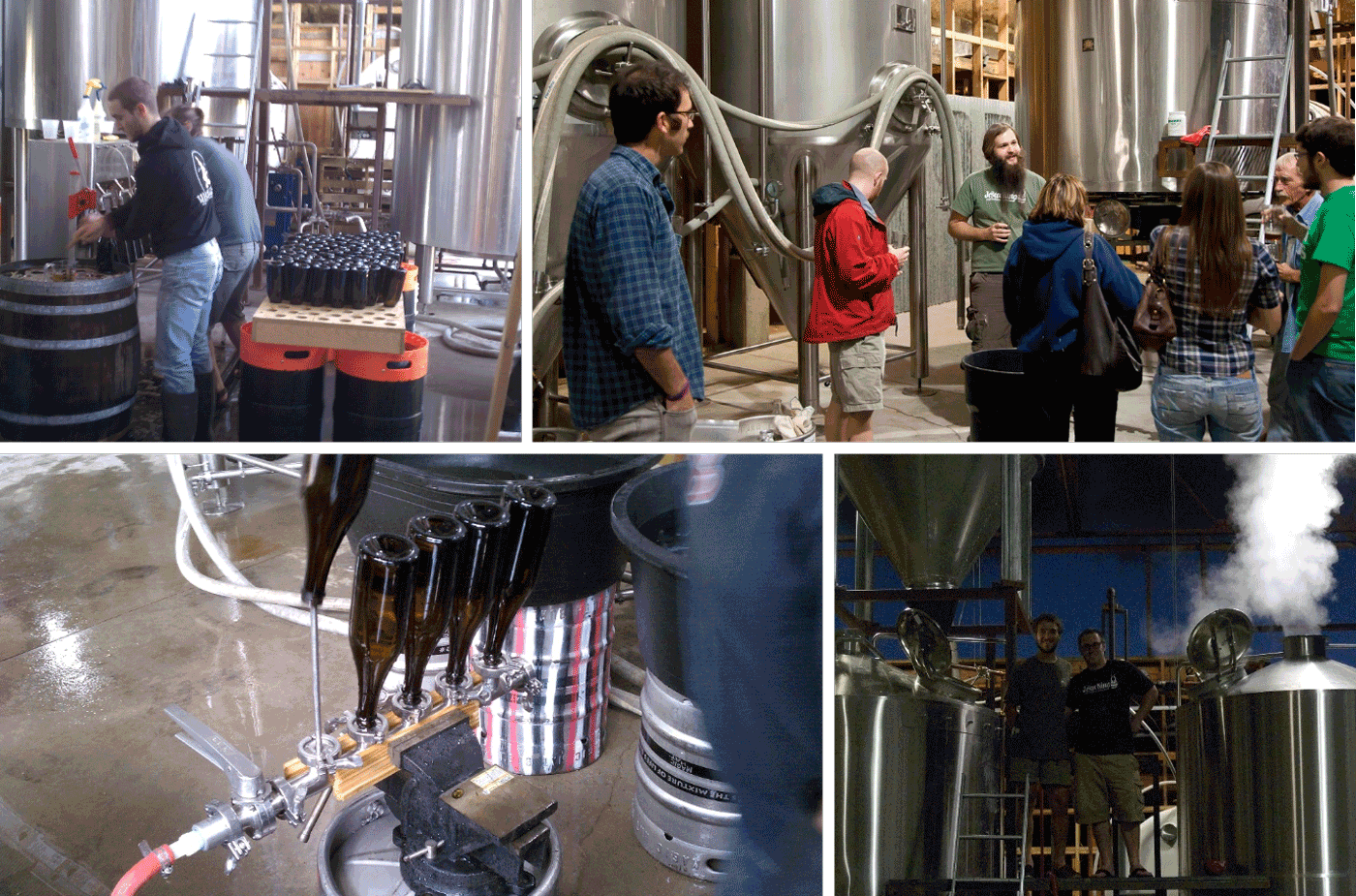 '11 - '12 Early Days
Jester King bottled their first ever beer -- Black Metal, an imperial stout. 2011 also saw Jester King move to using only a pure culture of French Saison yeast or mixed cultures of yeast and bacteria for fermentation. This move, which proved to be an incremental step, was inspired by a desire to become a more authentic farmhouse brewery.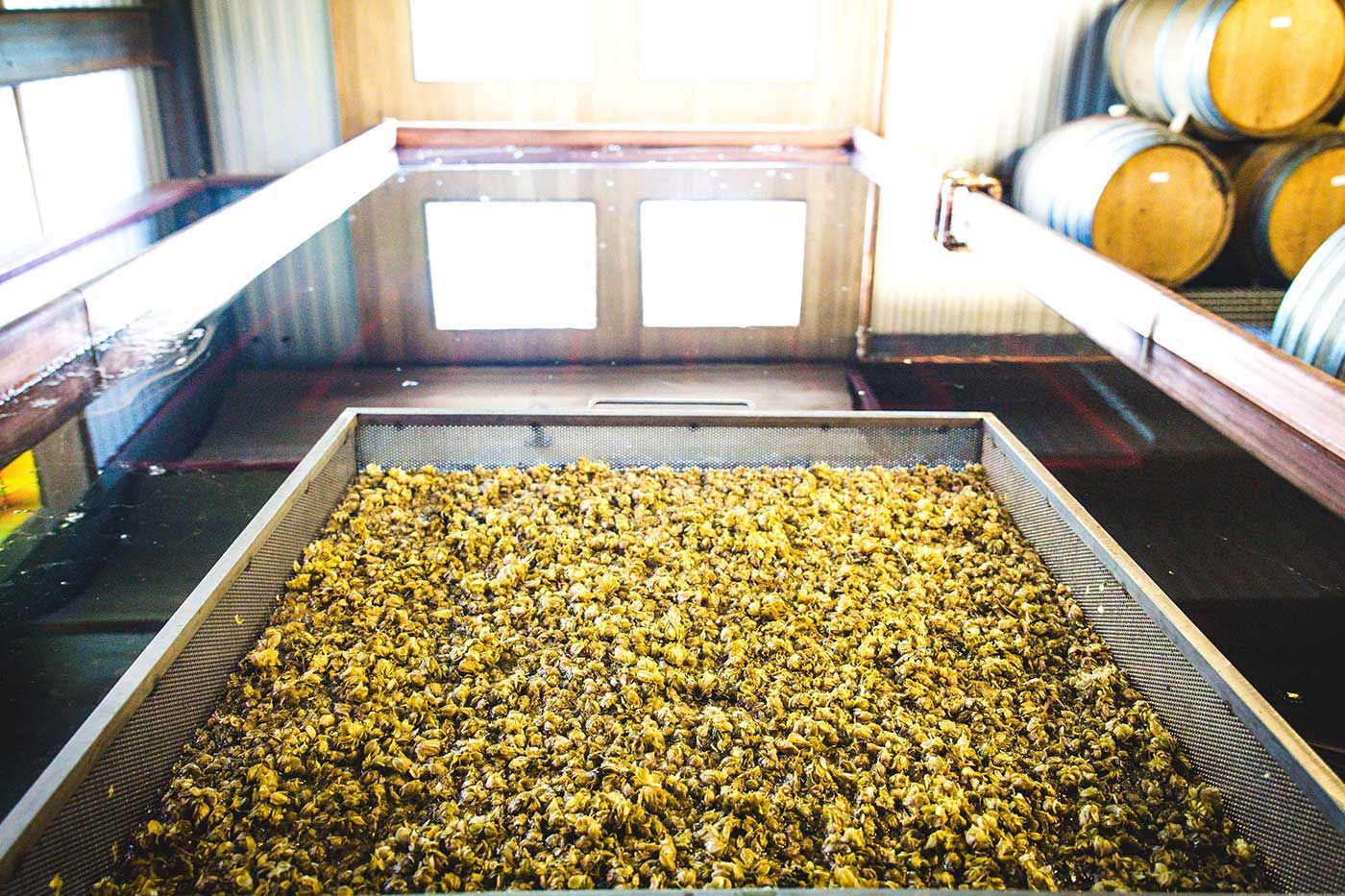 '13 - '14 Steps Forward
Jester King made the decision to abandon pure culture fermentation and focus exclusively on mixed culture beer. 2013 also marked Jester King's first use of a coolship to make 100% spontaneusly fermented beer.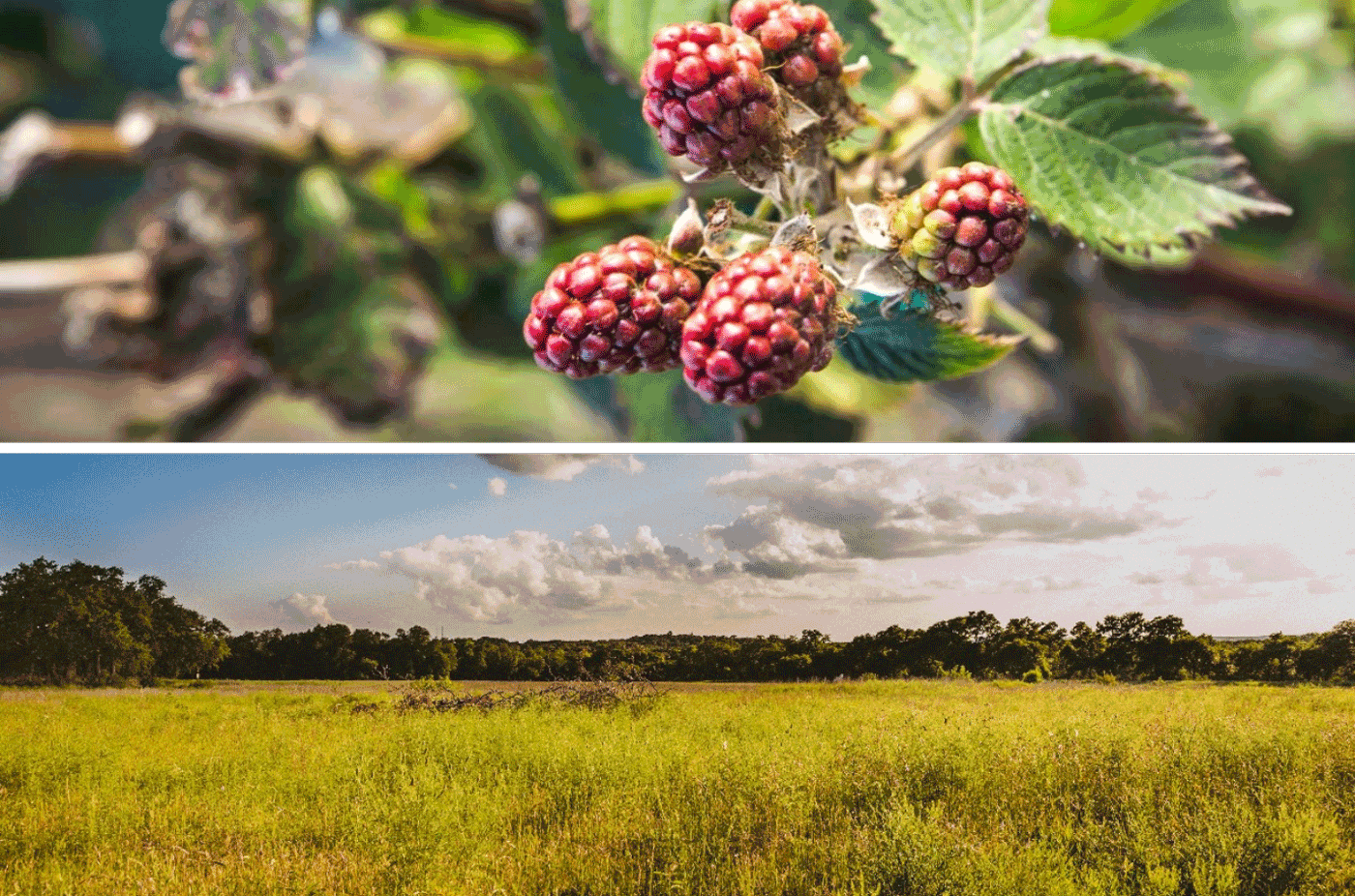 '15 - '16 Land Conservation
Jester King took its first major stride into land conservation by purchasing 58 acres around the brewery. This move not only protected the natural beauty surrounding the brewery, but led to a nascent farm growing a few fruits and vegetables. We also released a spontaneously fermented beer in 2016.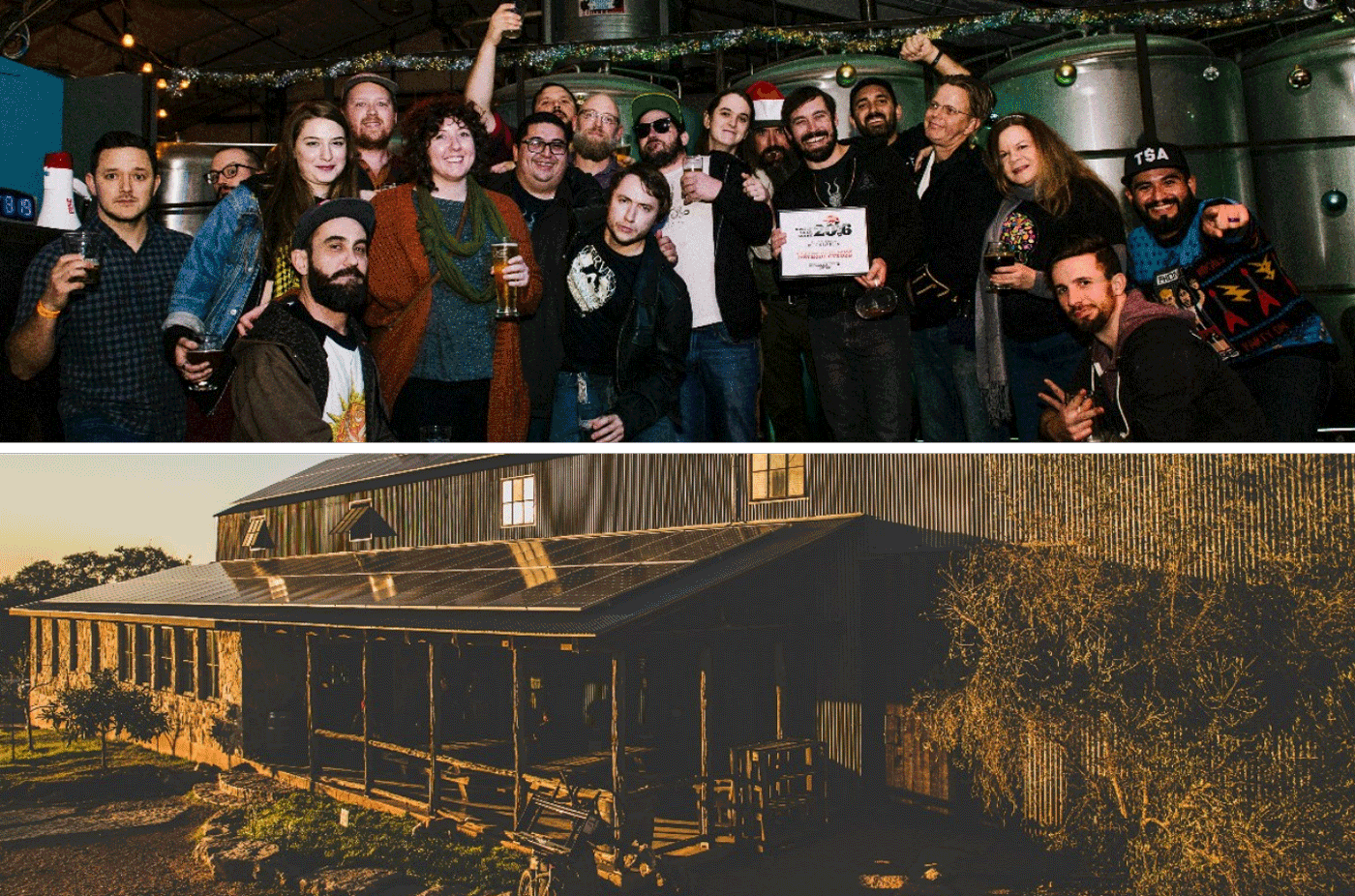 '17 Hitting Our Stride
In 2017, Jester King became solar powered.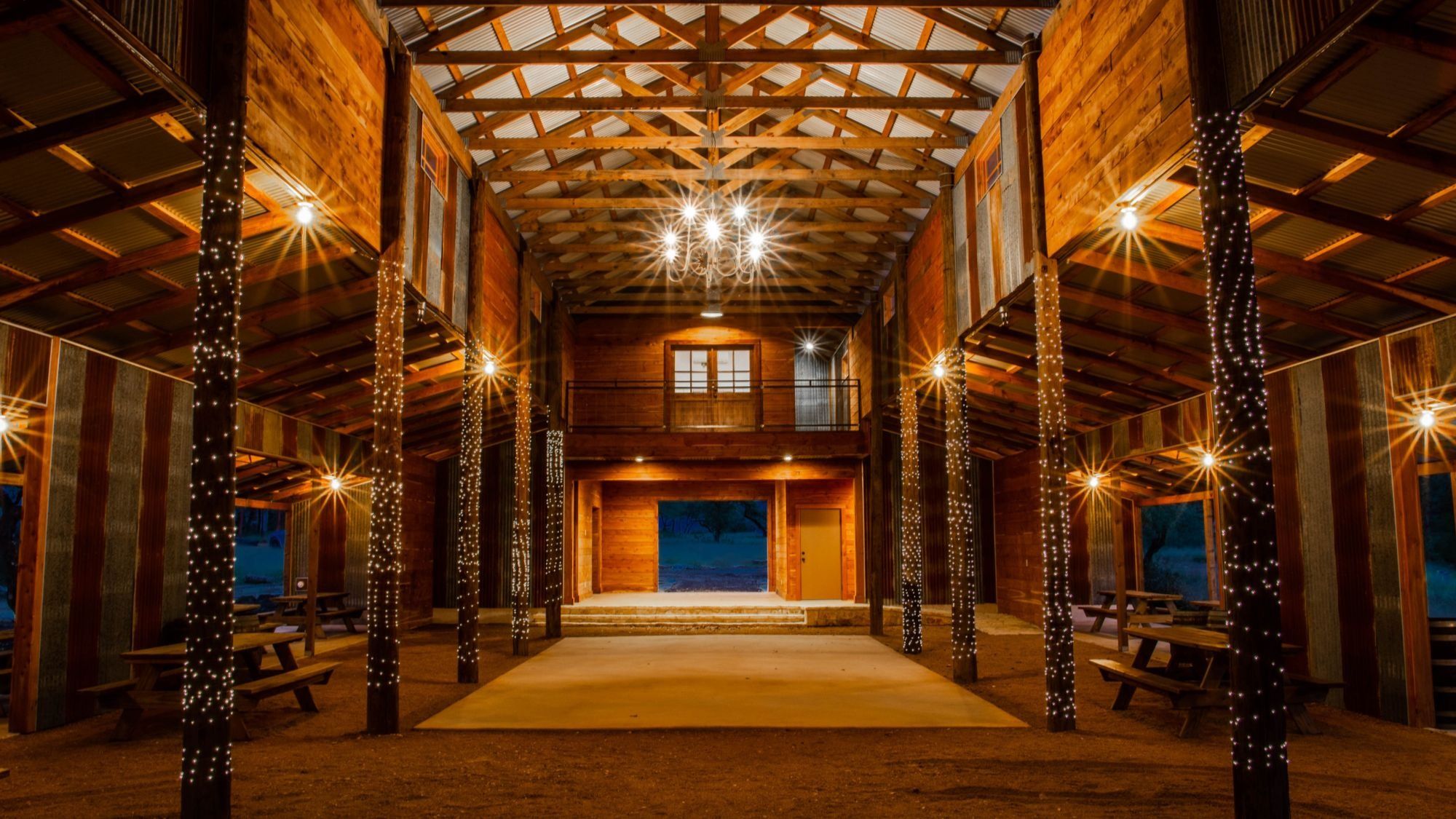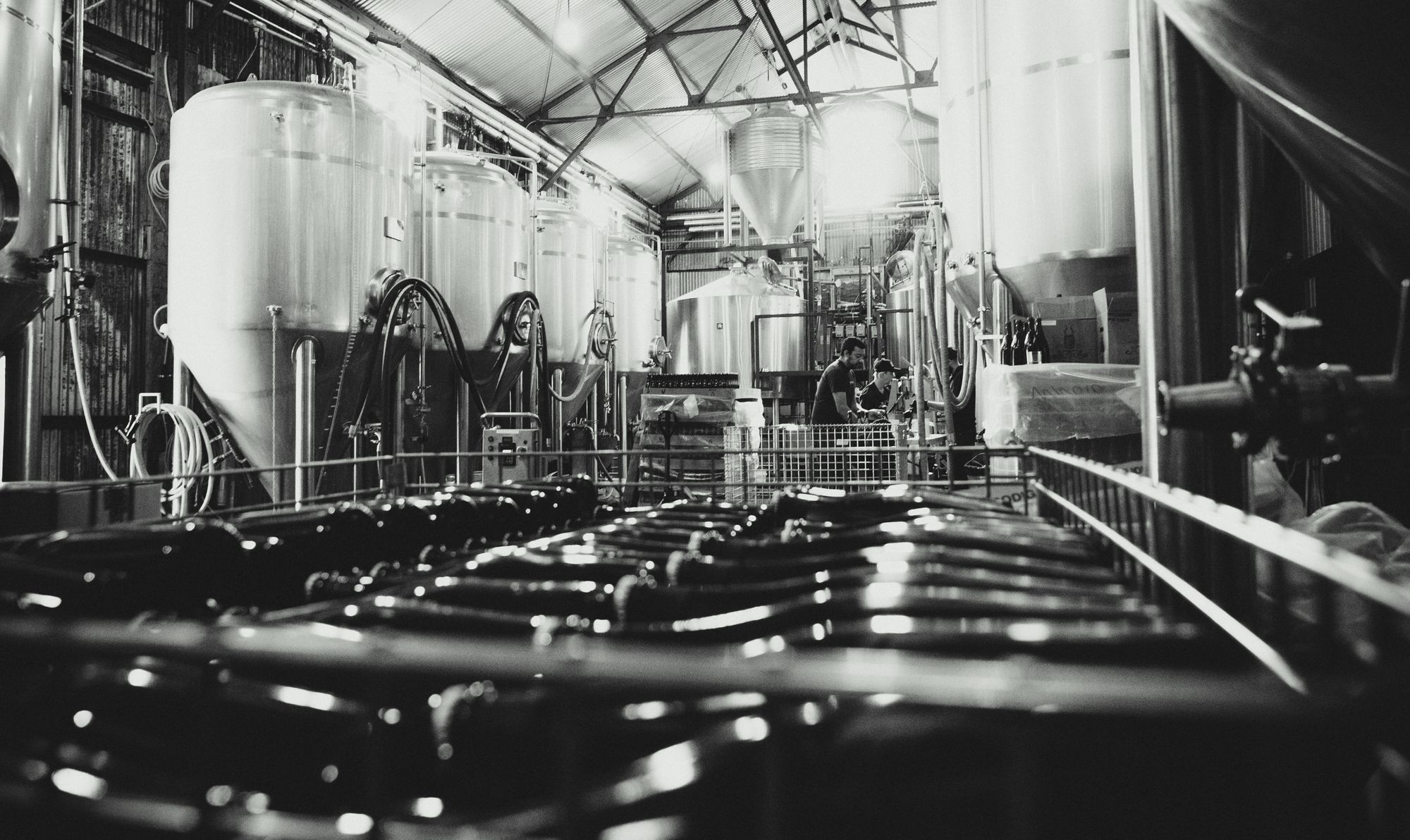 February 2019 James Beard Nomination
Jester King honored as 2019 James Beard Semifinalist as Outstanding Wine, Spirits, or Beer Producer.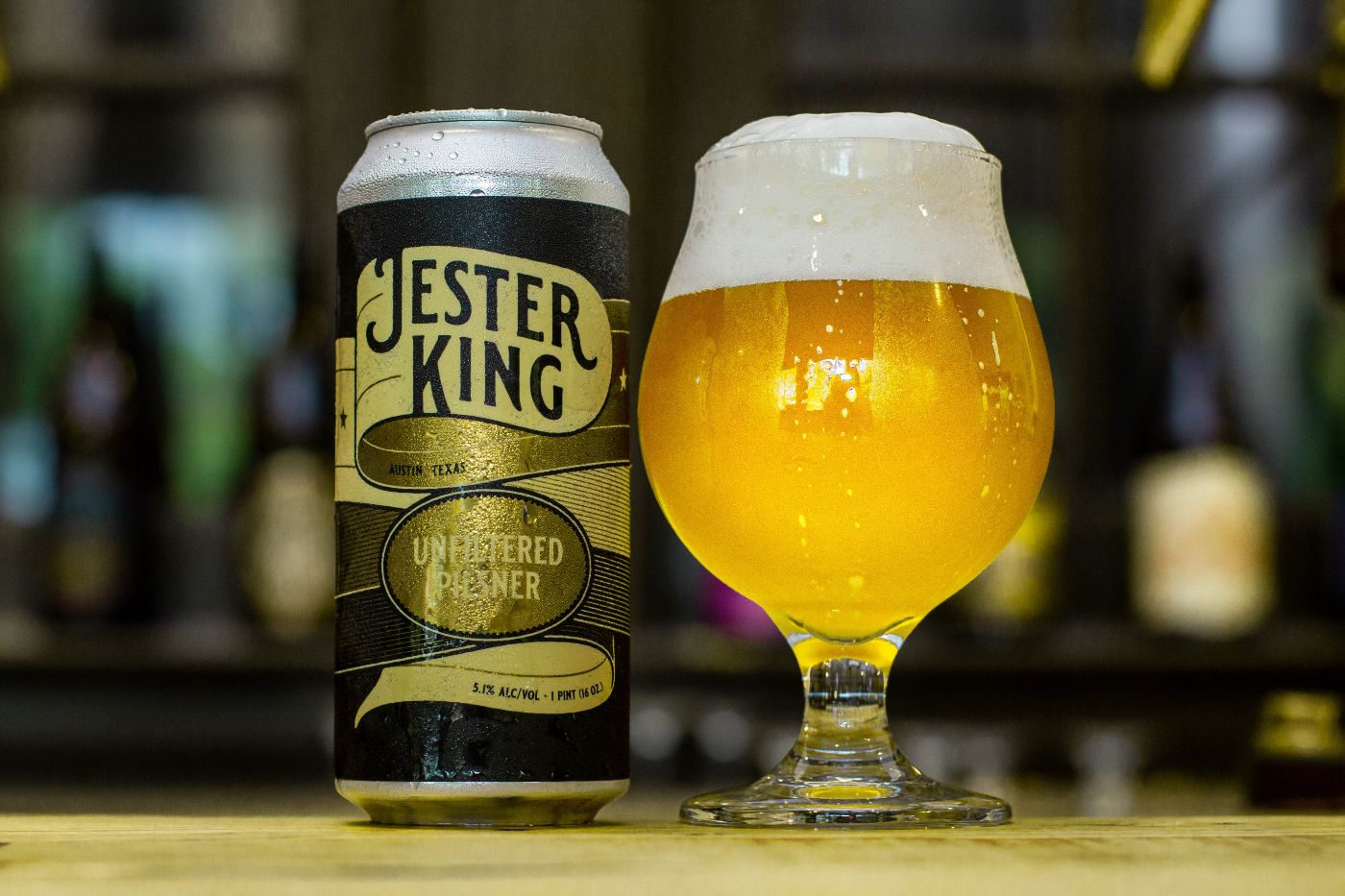 April 2020 Jester King Introduces Pure Culture Beer Offerings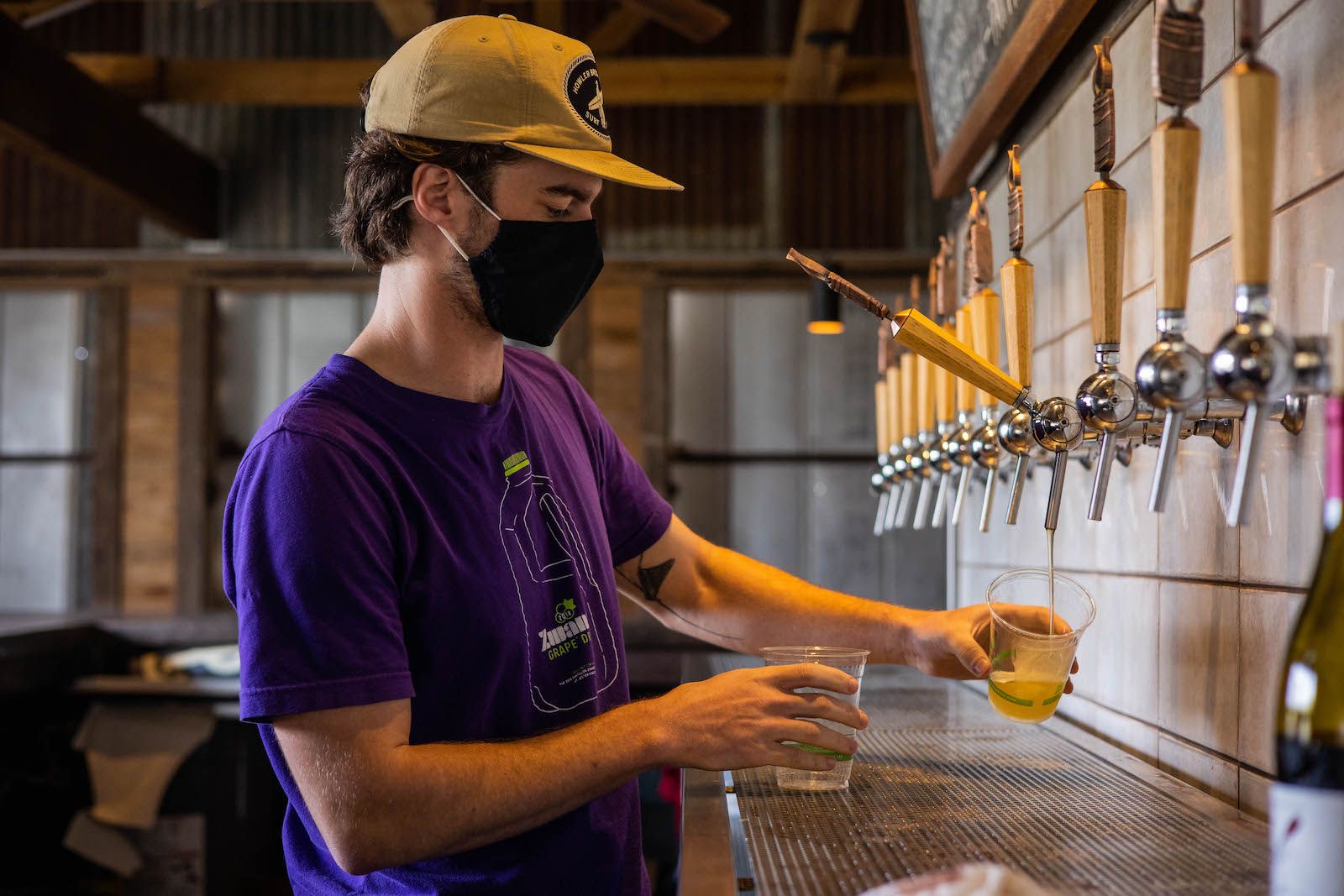 May 2020 Jester King Re-imagined
In response to health crisis, Jester King pivots to an outdoor dining and drinking model by reservation only during COVID-19.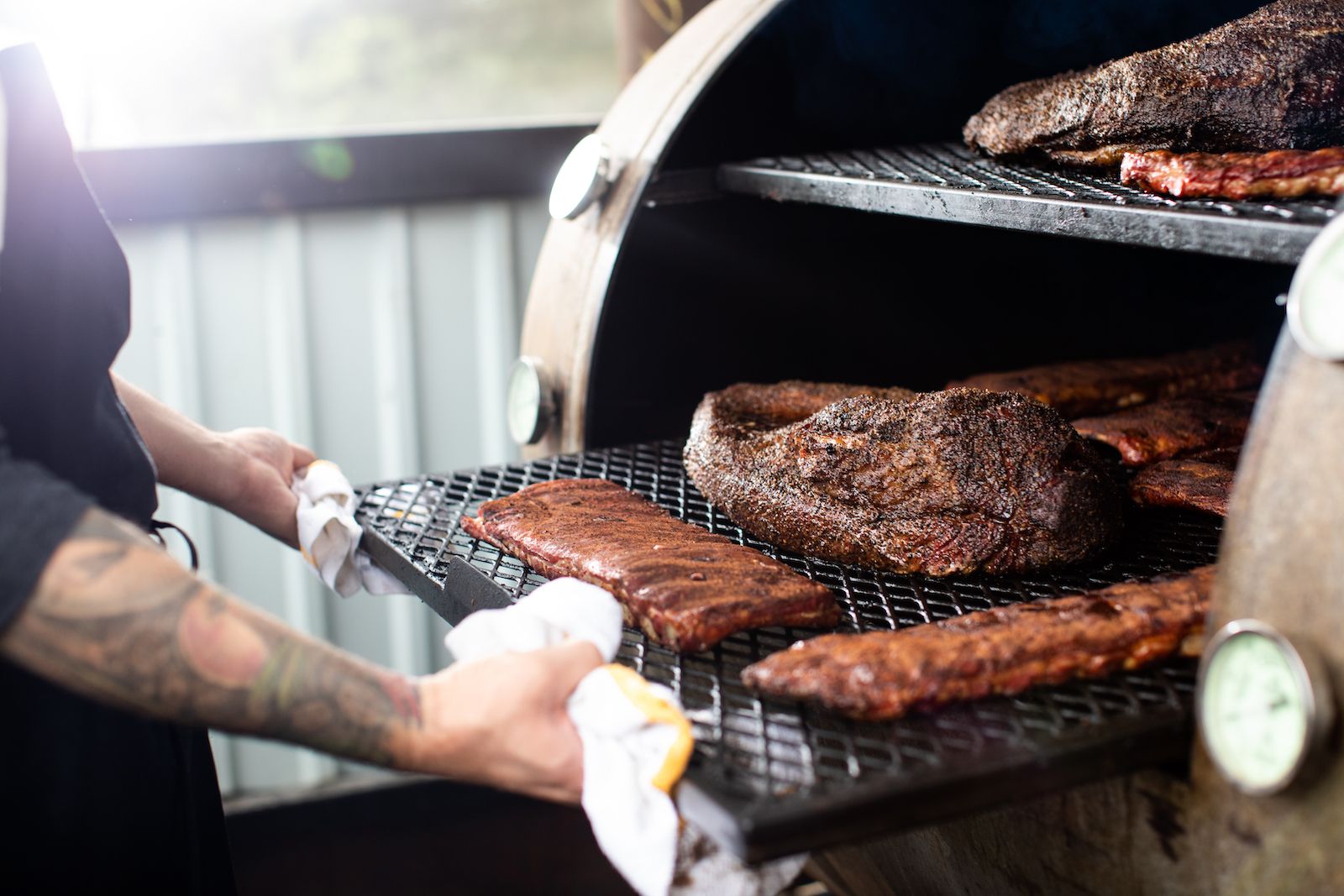 November 2021 Jester King Introduces Barbecue
Jester King purchases a 1,000-pound custom smoker and introduces a full barbecue menu including pork ribs, brisket, chicken, and more.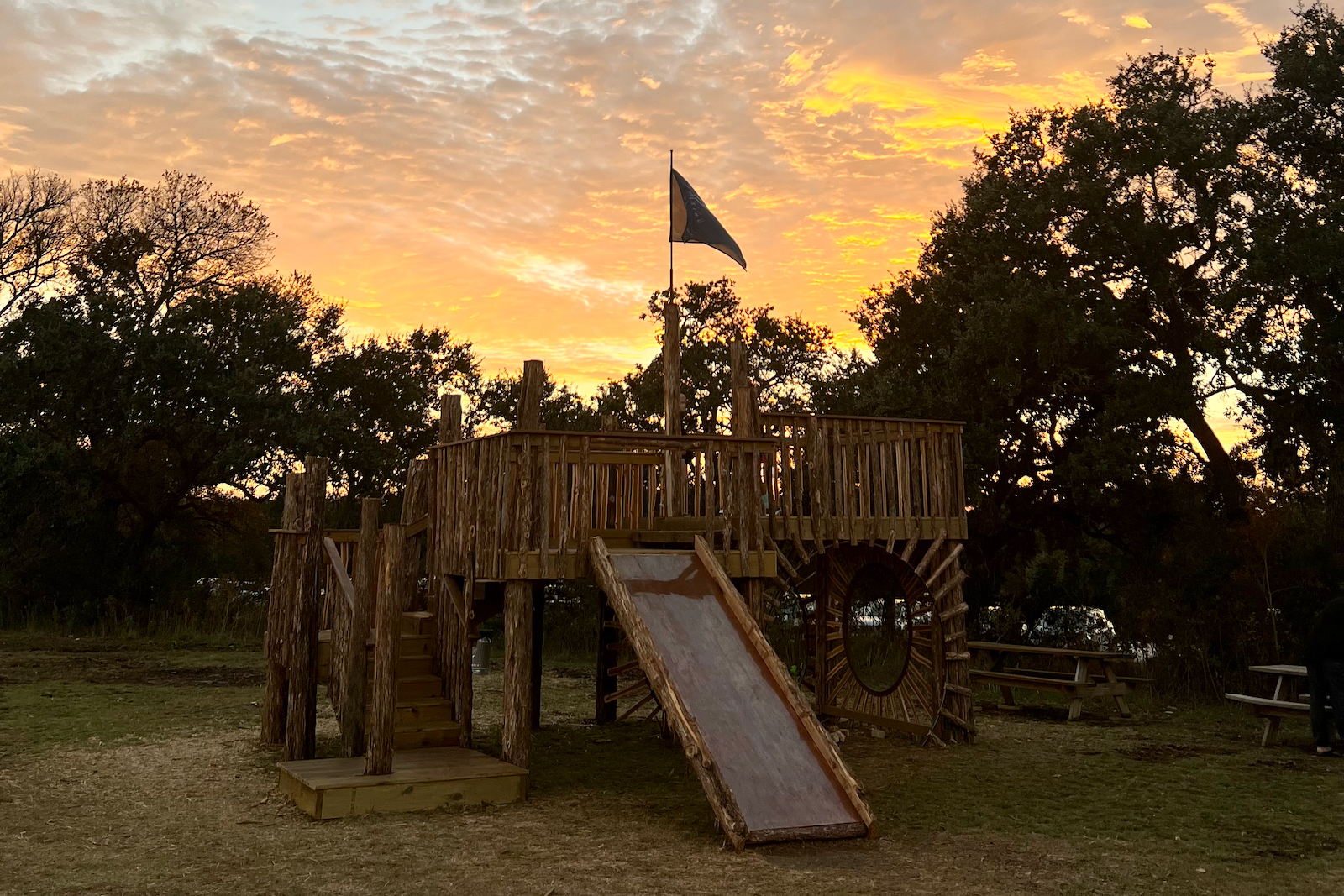 December 2021 Noble's Nest is Built
Noble's Nest was designed and built by Chris Levack. It's a playscape made of durable and natural materials, which ties in with our commitment to conservation, sustainability, and stewardship of our land.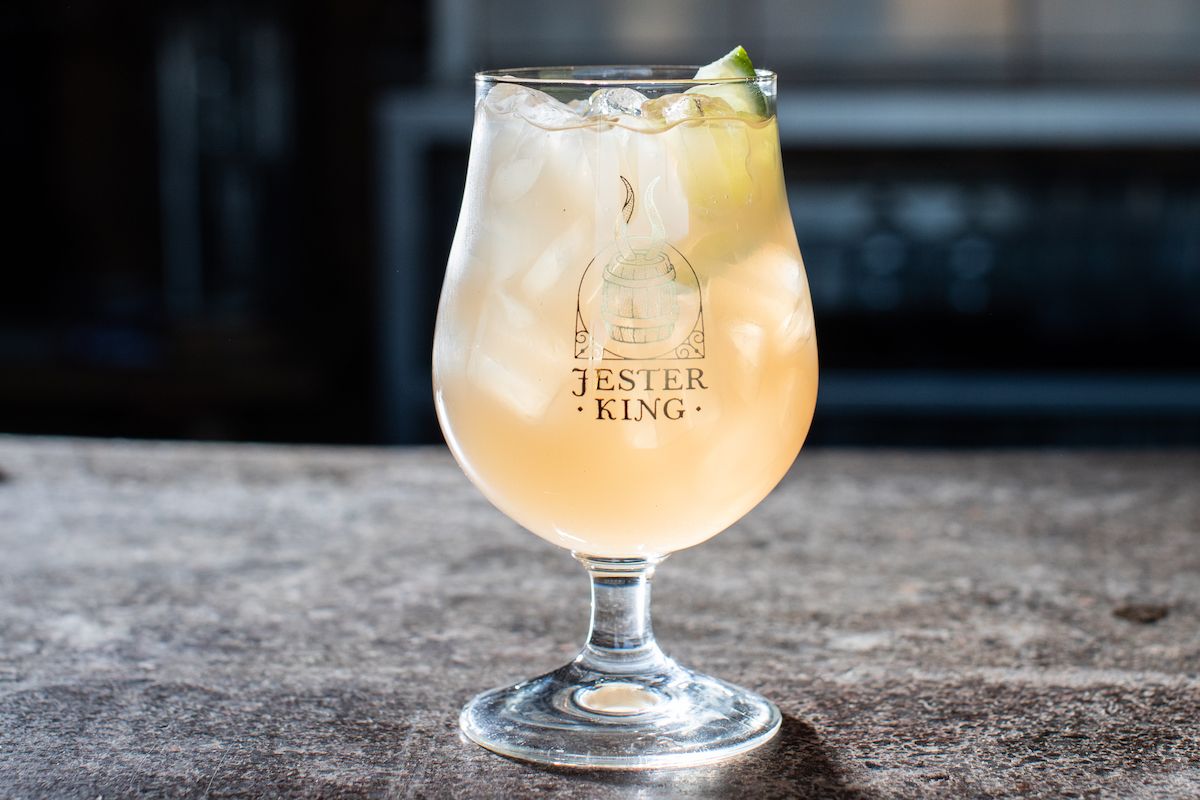 January 2022 JESTER KING INTRODUCES COCKTAIL PROGRAM
Jester King introduces craft batch cocktails to the tasting room menu. Using local ingredients and spirits, Jester King cocktails range from oak barrel-aged old-fashioneds to estate herb and fruit-infused mixed drinks, to frozen farmhouse beer slushies, with a $5 cocktail happy hour every Friday.
Jester King is an authentic farmhouse brewery offering mixed culture and spontaneous fermentation beer as well as "pure" culture from local yeast source.