Farm
165 acres of land in the Texas Hill Country
Nestled on 165 acres in the Texas Hill Country, Jester King Brewery & Kitchen is dedicated to conservation, sustainability, and stewardship of our land. Several acres are allocated to our working farm, with progress being made towards food crops that can be used in our kitchen as well as beer production.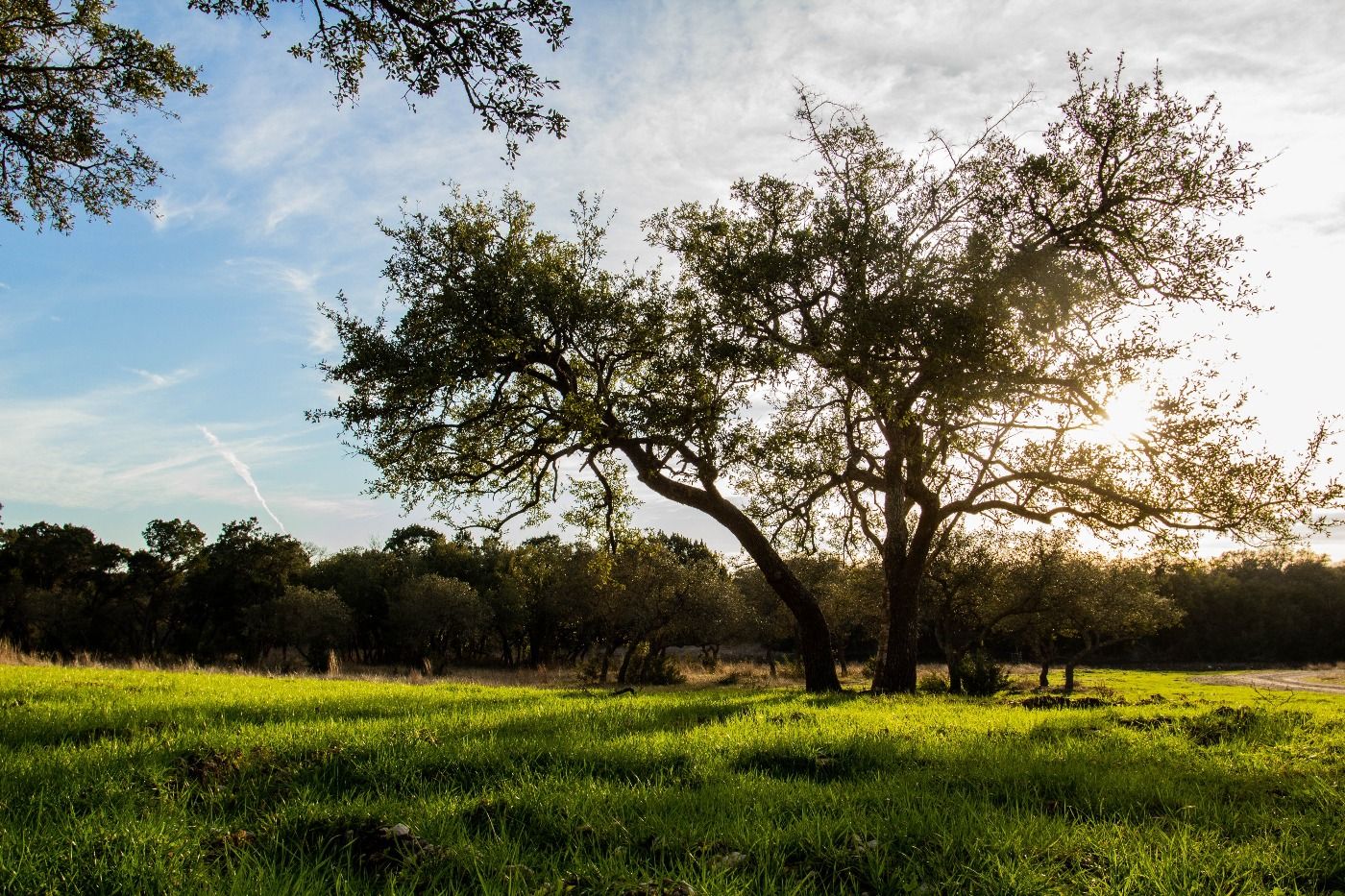 Ethics
Jester King was born on the idea of creating a union of time, place, and people. To achieve this on our farm, we broke ground to grow as many ingredients for our restaurant and brewery while maintaining stewardship of our land. Our goal is to find a balance in yielding from the land while returning needed nutrients back to the soil so that we may always exist in symbiosis. We use techniques such as the implementation of native grasses to trap and hold water into our aquifers, holistic grazing of animals for natural fertilization, and avoiding the use of pesticides in favor of promoting biodiverse systems which regulate themselves.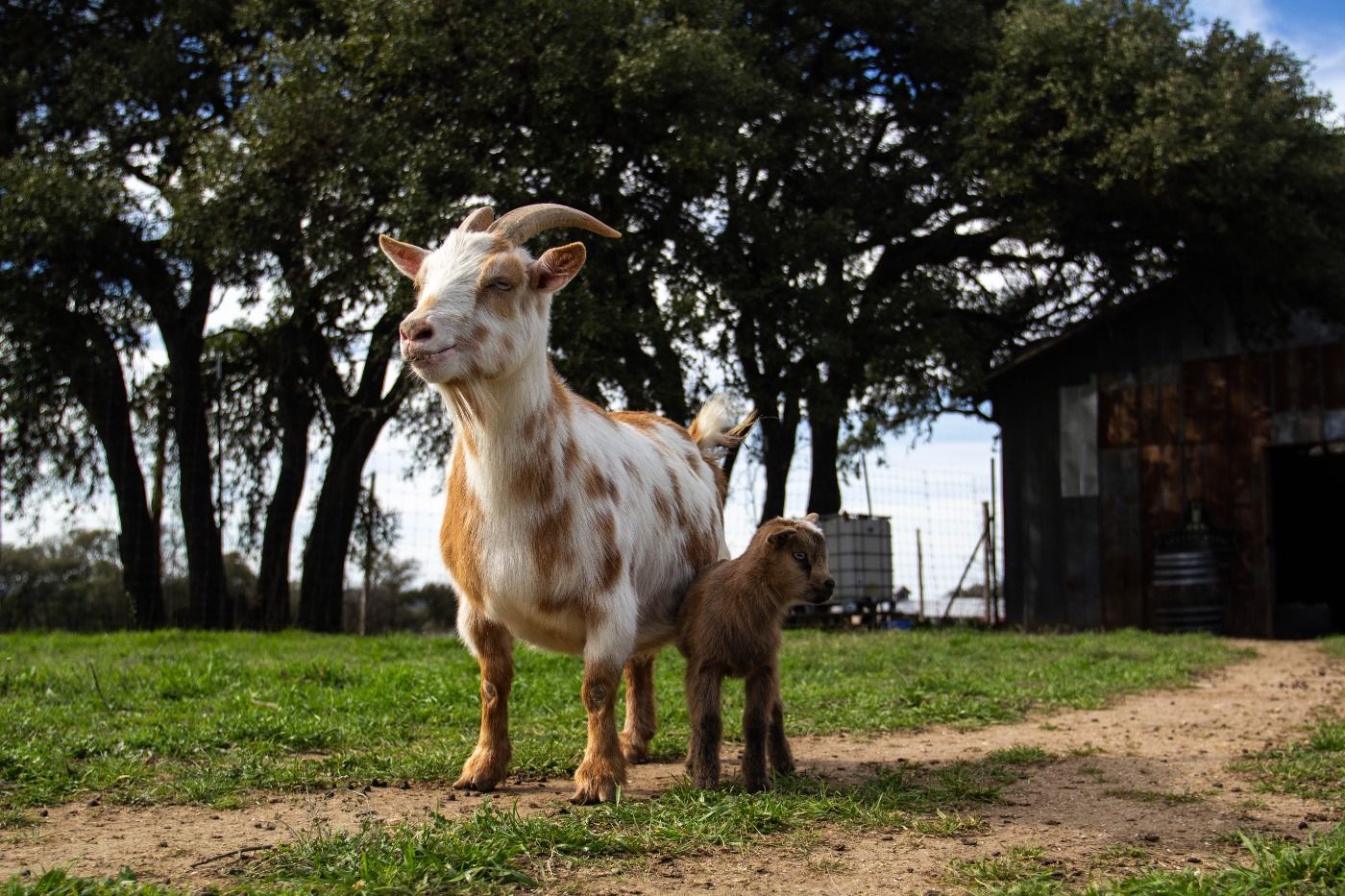 NIGERIAN DWARF Goats
Foraging browser, remediator of land, great horned beast, the goat. Our large herd of Nigerian Dwarf goats are respected coworkers and live their best life out here in the Texas Hill Country. Reputed as ornery creatures, these animals exhibit only kindness when shown respect. Though the smallest of all dairy goats, this West African breed can endure the summer heat. The herd is a matriarchy, the current ruling Queen is Luna… long may she reign."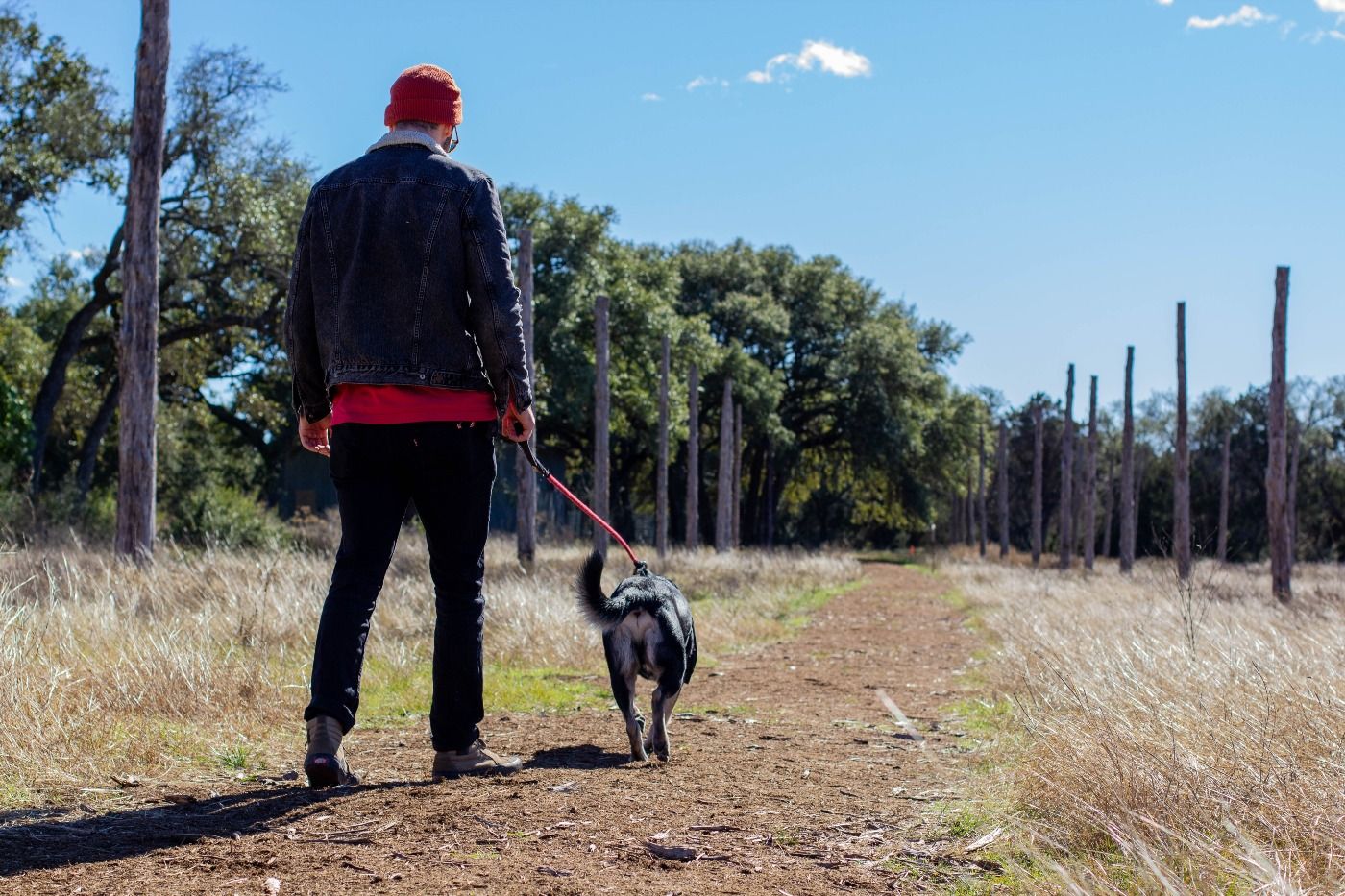 Trails
In order to share the 165 acres of land at Jester King, we have begun building a trail network that will web itself throughout our sprawling lands of untouched wilderness. So far we have achieved a half-mile loop, which circles our initial farm installation. From this path, you may see our vineyard, inaugural berm, meet the goats, and look off into the future of our ranch. We've also built a two-mile trail. We worked hard in 2020 to clear the trail and create signage for all of our guests to enjoy. Learn more about our nature trail here. Our trails are open at all times business is! Grab a beer and take a walk.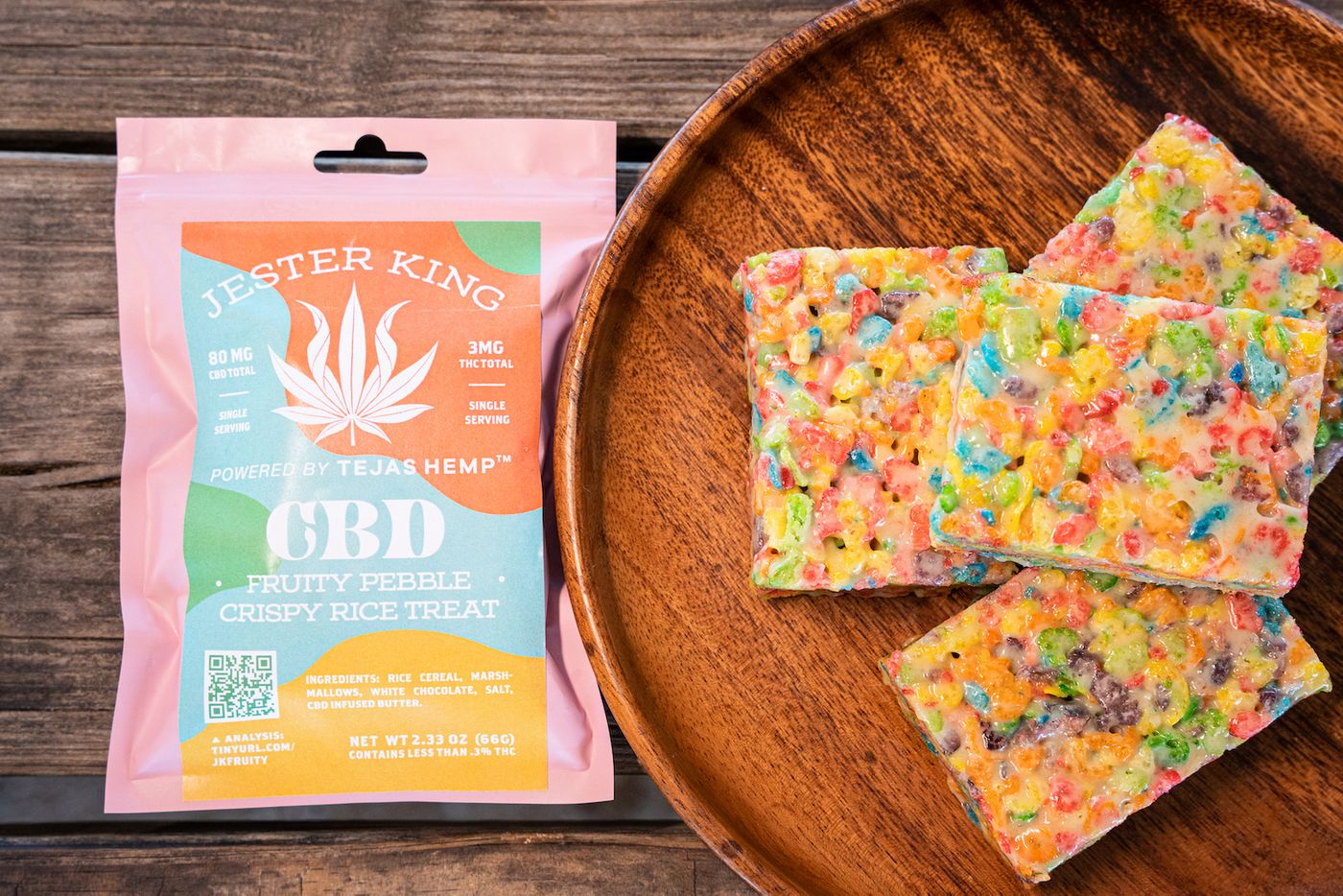 Hemp
In June 2019, House Bill 1325 was signed into law by Governor Abbott to legalize the cultivation of industrial hemp (cannabis containing less than 0.3% THC). This was the first time hemp was able to be farmed in Texas in 80+ years. Our farm has been growing hemp ever since, and we offer a wide range of CBD and THC products in the Jester King Shop located in the Pole Barn.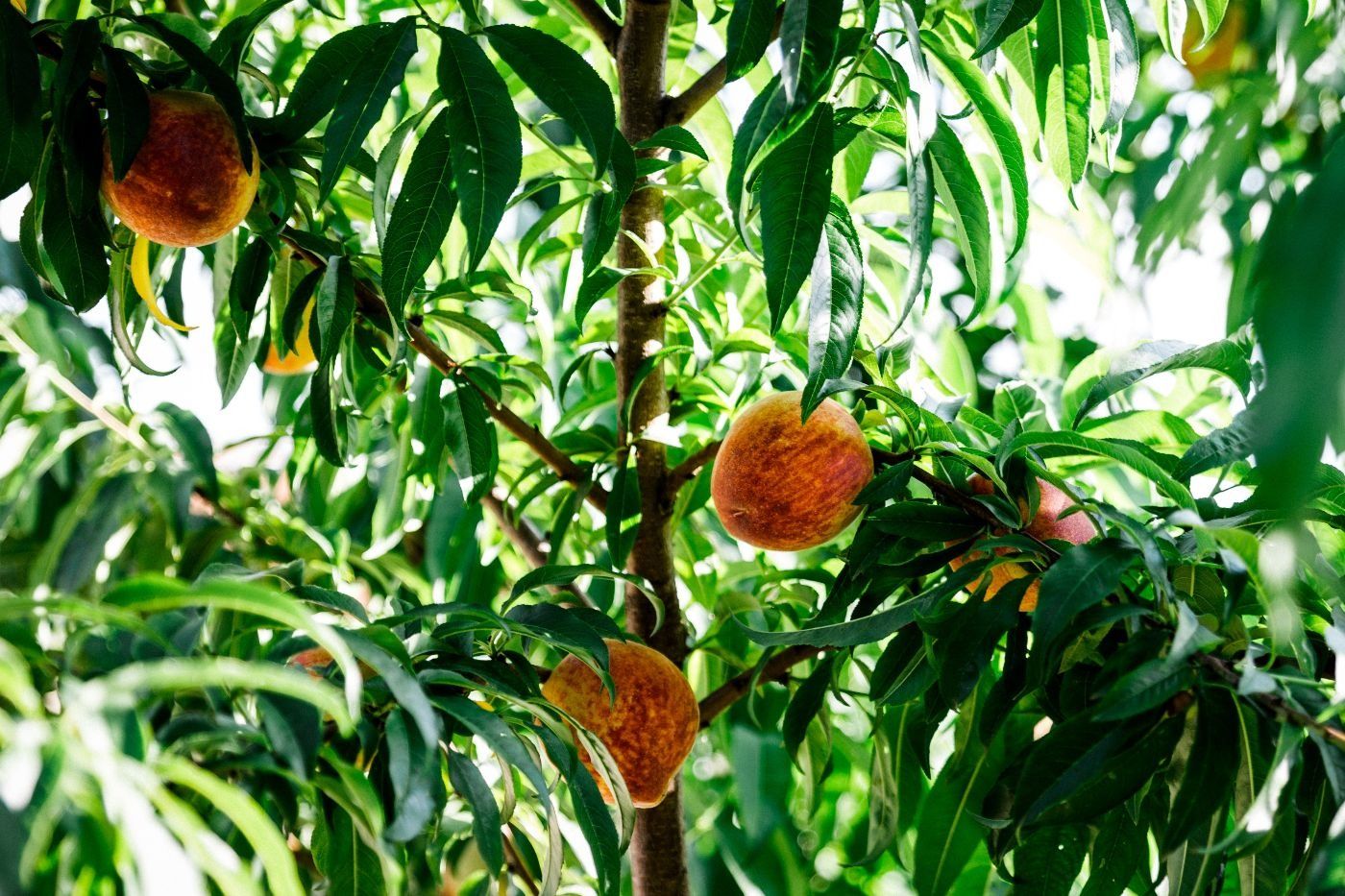 Fruit Trees
Established at the end of 2018, close to 100 fruit trees were planted on half an acre of the property. Focusing on what will grow in the Texas Hill Country, we have planted medlar, paw paw, fig, Asian persimmon, pomegranate, plum, apricot, and pluot. A wild design has been implemented, allowing biodiversity to reign in the orchard and giving everything a shot to see what can sustain itself. What does flourish will be used in our kitchen and our brewery.