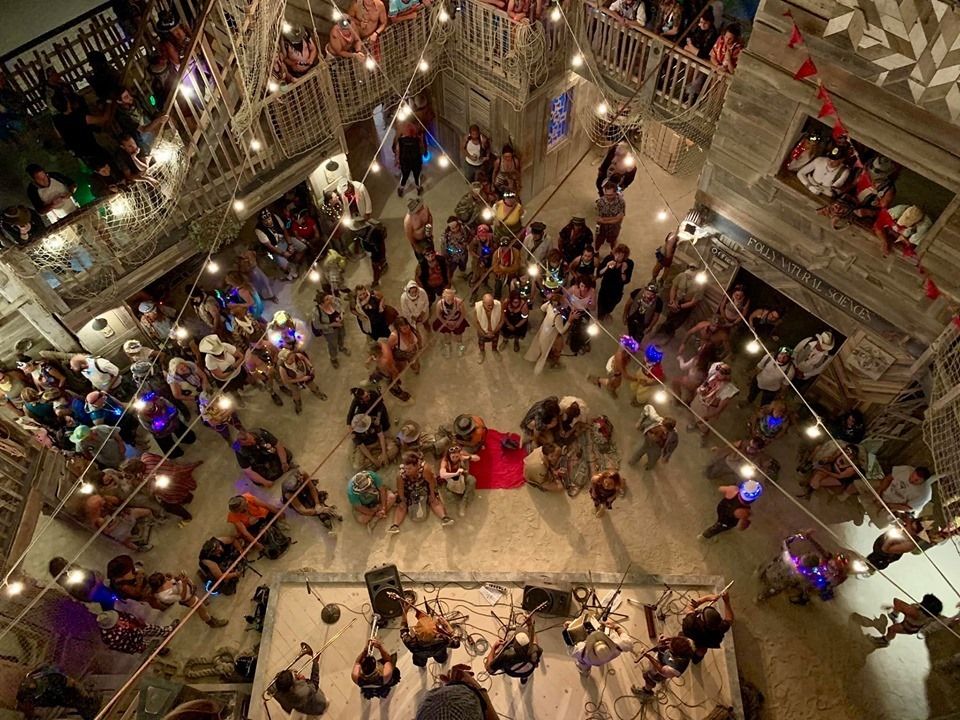 THAT Damned Band at Jester King
AUSTIN, TX – THAT Damned Band continues their monthly residency at Jester King . Bringing Americana folk song, new songwriting in the tradition, and ballads of the traveling circus to the famous hill country brewery. All shows at Jester King are 2-4pm, with THAT Damned Band playing monthly, currently through July 19th, 2020.
THAT Damned Band will features:
Dylan M G-Blackthorn on Accordion
Samantha Goldberg-Blackthorn Flute, Whistle, Xylophone
Bruce Salmon on Guitar,
Tom Crail Tuba,
and Michael Rubin on Harmonica.
THAT Damned Band is an accordion-driven group playing new music influenced by Old-time, Old World, & vaudevillian era music and styles. A visceral entry into a world of Goblins, Freaks, Pirates, and the Others from all possible worlds, THAT Damned Band's brand of Steampunk Goblinfolk music is where the Black Sabbaths and Brian Froud meet.
Sounds like: the bastard child of Tom Waits & Danny Elfman.