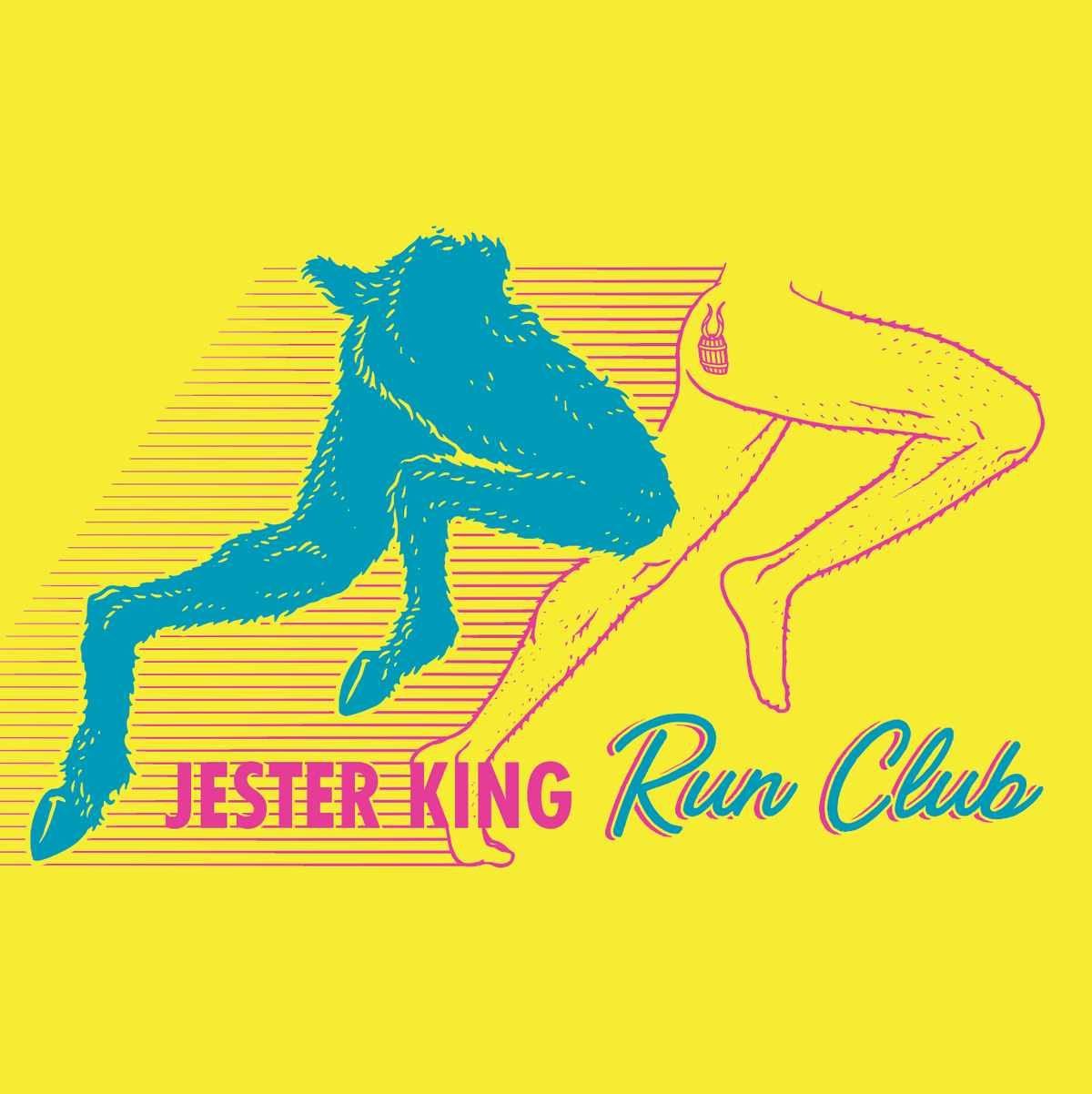 Jester King Run Club brings together like-minded running enthusiasts and craft beer fans with a weekly run through our natural landscape in the Texas Hill country. Whether you're a first time or seasoned trail runner, you'll enjoy your time at Jester King.
We meet every Thursday at Jester King. If this is your first time with the Jester King Run Club, please check in at the host stand so you can sign a waiver and get your stamp for one free beer after your run. We meet just outside the Pole Barn/Pasture Bar between 5-5:30pm. Our 2-mile trail run starts at 6:30pm. See you there!
Guidelines:
Please plan on arriving by 6pm in time to check in and stretch before the run takes off from the Pasture.
All participants are asked to sign a waiver prior to this organized run event.
We will run rain or shine, and we ask that there are no strollers due to terrain. Well-behaved leashed dogs are welcome. (Please pick up and dispose of pet waste properly). We may cancel due to cold weather or brewery closures.
Please be sure to hydrate and dress accordingly for sunshine and terrain. Be prepared for varied trail, from wooded mulched paths to a rocky ridgeline through the Texas Hill Country.
*Each runner over 21 years of age will receive a complimentary Jester King beverage each week at the completion of the run.
Food and drink are available for purchase.
Don't forget to join the Jester King Run Club Facebook group for weekly updates. Click here to join.