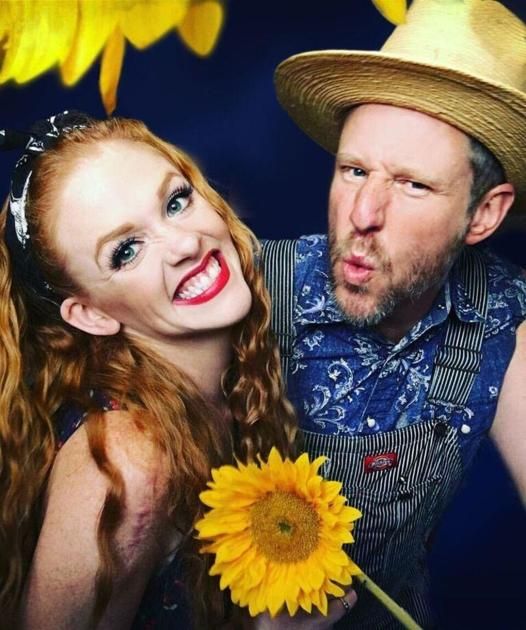 Jester King Inn Summer Concert Series: Guy Forsyth & Jeska
Welcome to your intimate Jester King experience, and the only way to get draft beer onsite on Tuesdays!
In celebration of the addition of the Jester King Inn to the Jester King family of brands, we are opening up our space to a limited number of guests to experience the Inn as never before. Live music, Jester King beer, a bonfire pit and snacks to roast over the open fire...or in other words, Hill Country Heaven.
On July 13th, we are ecstatic to welcome Guy Forsyth & Jeska to our outdoor stage. Lots of talented people fall in love and start making beautiful music together. But not many of them pull it off like Guy Forsyth and Jeska. Since becoming co-conspirators in life and song, they've proven that the whole can indeed be even greater than the sum of its formidable parts. Raised in Kansas City, Missouri, Forsyth migrated to Austin in 1990, and quickly made his musical mark. He became a regular onstage at Antone's, formed the Asylum Street Spankers, went solo, formed the Hot Nut Riveters and a blues band, toured the world, won many Music Awards and toured the world. Mixing humor, irreverence, devotion and a deep knowledge of musical history, he's earned his status as one of the city's top talents — a status he now proudly shares with his favorite partner/wife Jeska, in, well, everything. Before Jeska moved to Austin and joined her love onstage, she owned a club in her hometown of San Angelo, Texas, and sang in a blues band, in addition to doing modeling and photography work. In fact, they met when he played a gig at that club. In 2018, they made it official. Jeska is in her own right a tour-de-force, watch out Austin she's here to conquer the live music capital of the world herself!
Website: www.guyforsyth.com
FB: @guyforsythband
Instagram: @guyforsythband and @jeska_bailey_forsyth
Video links:
Tickets are $25 plus processing fees. Limited capacity of 75 total tickets.
21 years and up only - remember to bring your government issued ID. Beer,wine and snacks will be available for purchase. No outside food or drink (other than water).
Schedule as follows:
7:00pm -- Jester King Inn opens
7:35pm -- Music starts (approx. 2 hour run time)
Event ends at 10PM.
We have more than enough space for everyone to spread out -- our mask policy is expected to still be in effect.
Fully vaccinated people are not required to wear masks while on our property. Unvaccinated people are still asked to wear a mask when unable to socially distance and when interacting with our staff at the bar. Anyone is welcome to wear a mask if they choose.