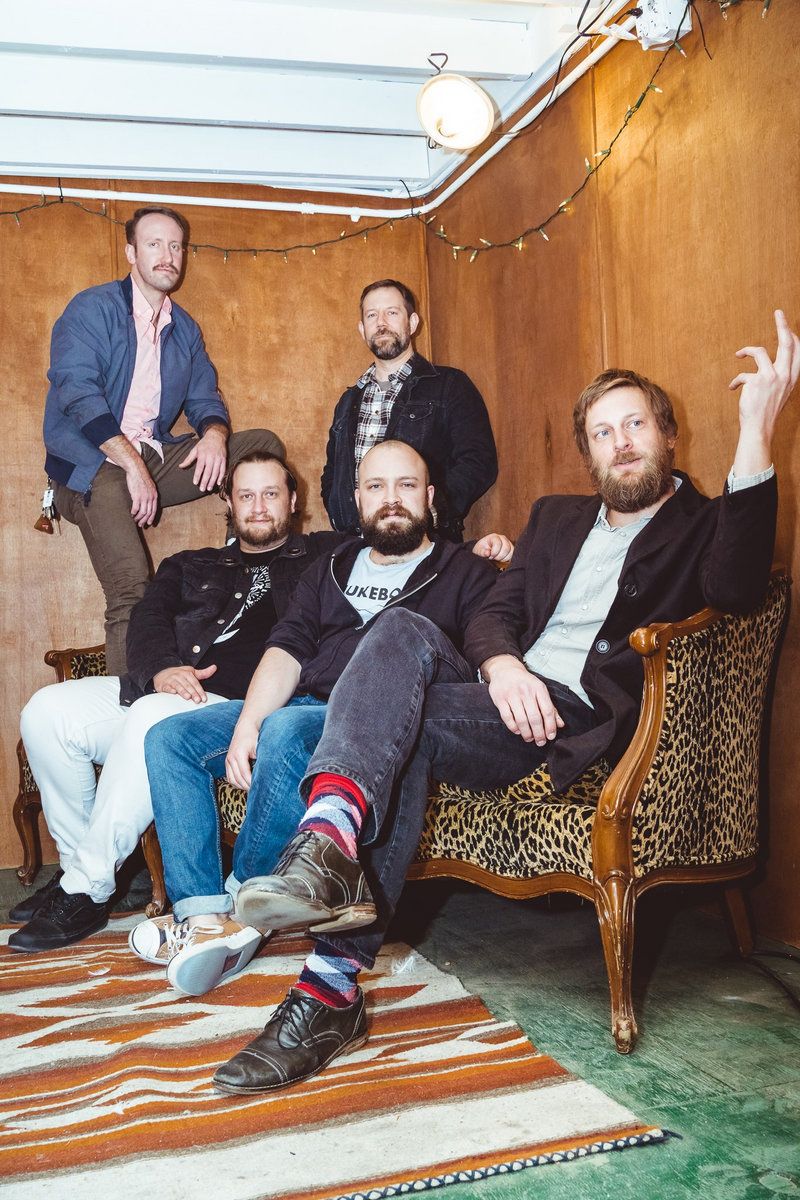 Quiet Company: Jester King Summer Sessions
Join us at The Hall at Jester King for an intimate event featuring Quiet Company and McKenna Michels. The price of your ticket includes the show plus dinner and an array of Jester King's house favorites and seasonal beers. Specialty items and merchandise will be also available for purchase on-site.
The Hall at Jester King is a unique, open-air event venue with a beautiful, rustic Hill Country feel. For information on season passes, large group accommodations, transportation, parking and lodging click here.
Schedule:
Doors 7:00pm
Music 8:00pm
Curfew 11:00pm
Learn more about Jester King Summer Sessions here.
QUIET COMPANY -- Rock/Alternative
Quiet Company is a band from Austin, TX. Beginning with their first release, Shine Honesty, in 2006, Quiet Company has at many times been the only rock band in Austin.
Quiet Company won Rock Band of the Year during SXSW 2016, adding to their previous 11 Austin Music Awards including Band of the Year, Album of the Year, Rock Band of the Year, Indie Band of the Year, and Song of the Year, all won on the strength of their 2011 release We Are All Where We Belong.
Video | Website | Facebook | Instagram
MCKENNA MICHELS -- Pop/Indie
Songwriter, singer and vivid storyteller McKenna Michels makes fearless, complex pop music that radiates with mesmerizing vocal and piano melodies and soul-baring lyrics. Through intimate performances and lush, sophisticated recordings, she shares vulnerable stories about her personal journey through heartbreak, abuse, hope, love, longing and rediscovering the beauty of human connection and becoming resilient, affirming her mission to provide a safe and comforting space for those struggling in silence. A dynamic vocalist with an extraordinary range, McKenna surrenders to every note. Her passionate voice simmers with ingredients from pop, R&B and rock as she pulls others into her world and invites them to witness her on-going evolution as an artist and a woman.
In May 2022, McKenna embarked on a five-date tour in Colorado and traveled to middle schools and high schools across Texas, where she performed her music and spoke to students about her experiences growing up in an abusive home. At the same time, she released the official video for "Ghost," a song about her own powerful journey through the stages of grief and ending the cycle of an abusive relationship. McKenna's new single, "Born to Die" will release on June 10th, accompanied by a music video.
Video | Website | Facebook | Instagram
Sponsored by Waterloo Sparkling Water.