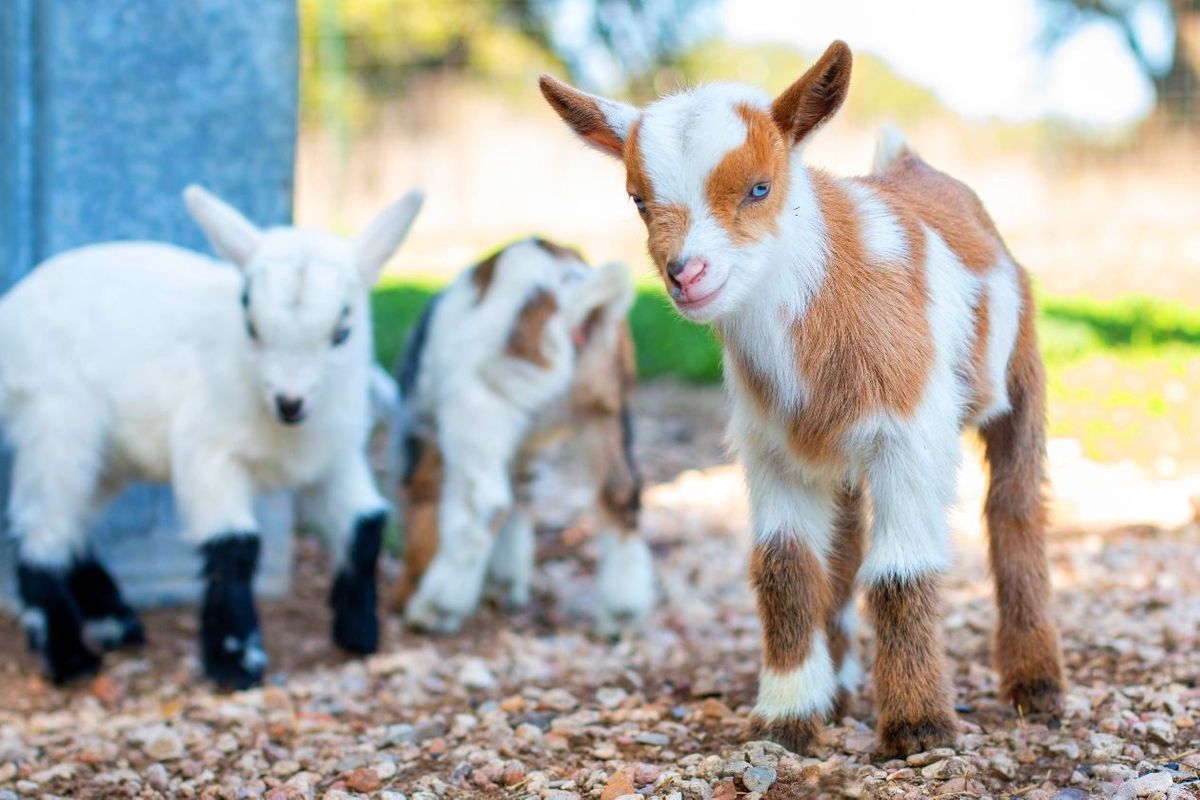 Join us for a hands-on experience with our goat handlers during a 45-minute session with our family of over 50 Nigerian Dwarf goats in the Goat Pen. Additionally, you'll learn about their grazing habits and our general farming practices.
Make sure to purchase your tickets in advance as space fills up quickly. Children must be accompanied by a parent or guardian, and have a paid admission. Children two & under are free.
Hosted on Thursdays & Fridays from 5-6pm; Saturdays & Sundays 1-2pm & 4-5pm.