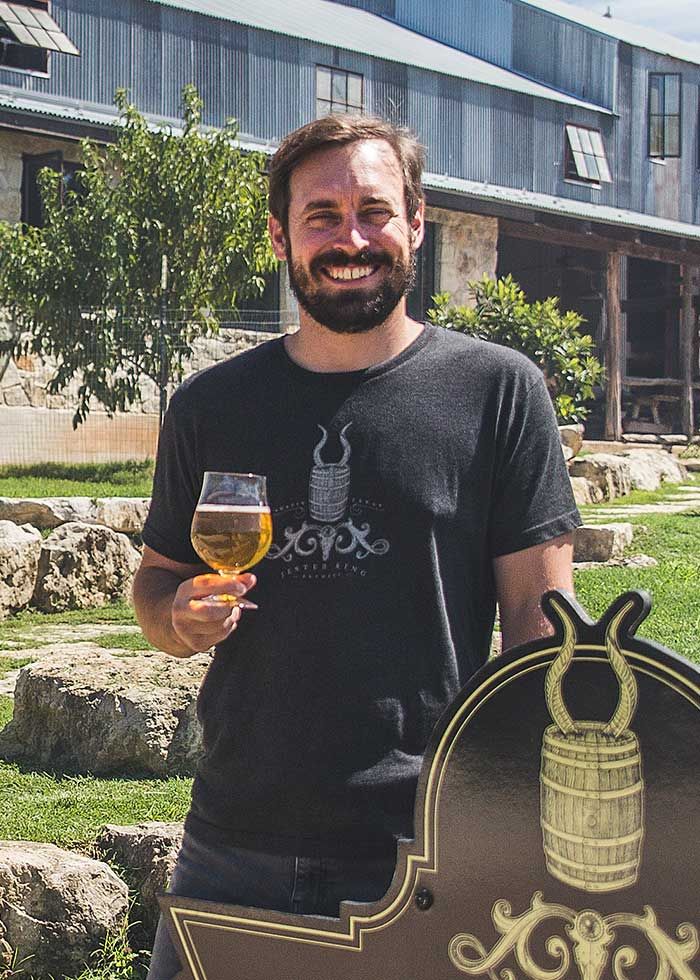 Founder's Tour & Guided Tasting w/ Jeffrey Stuffings
We're pleased to offer two Founder's Tours & Guided Tastings this fall!
Jester King founder Jeffrey Stuffings will take guests on a private tour of the brewery, followed by a guided tasting of rare and vintage Jester King beers.
The tours with guided tastings are on Saturday, November 2nd and Saturday, November 16th from 12-1:30pm.
Guests will receive a welcome pour of a Jester King beer.
The tour will progress through Jester King's brewhouse & fermentation hall, barrel room, and coolship loft.
After the tour, guests will join Jeffrey in a private setting on Jester King's grounds for a guided tasting.
The guided tasting will include the following beers from Jester King's cellar (4 oz. pours):
Fair Voyage (collaboration with Fair Isle Brewing)
2017 SPON Three Year Blend
Abscission (collaboration with Scratch Brewing)
2018 分桃 "Fēn Táo"
2016 SPON Blueberry & Pitaya
The pairing will be accompanied by light snacks from Jester King Kitchen.
Guests will receive a complementary piece of Jester King stemware.
Tickets are $40 (plus Universe service charge).
Space is limited to 30 people per tour / tasting (60 tickets total).