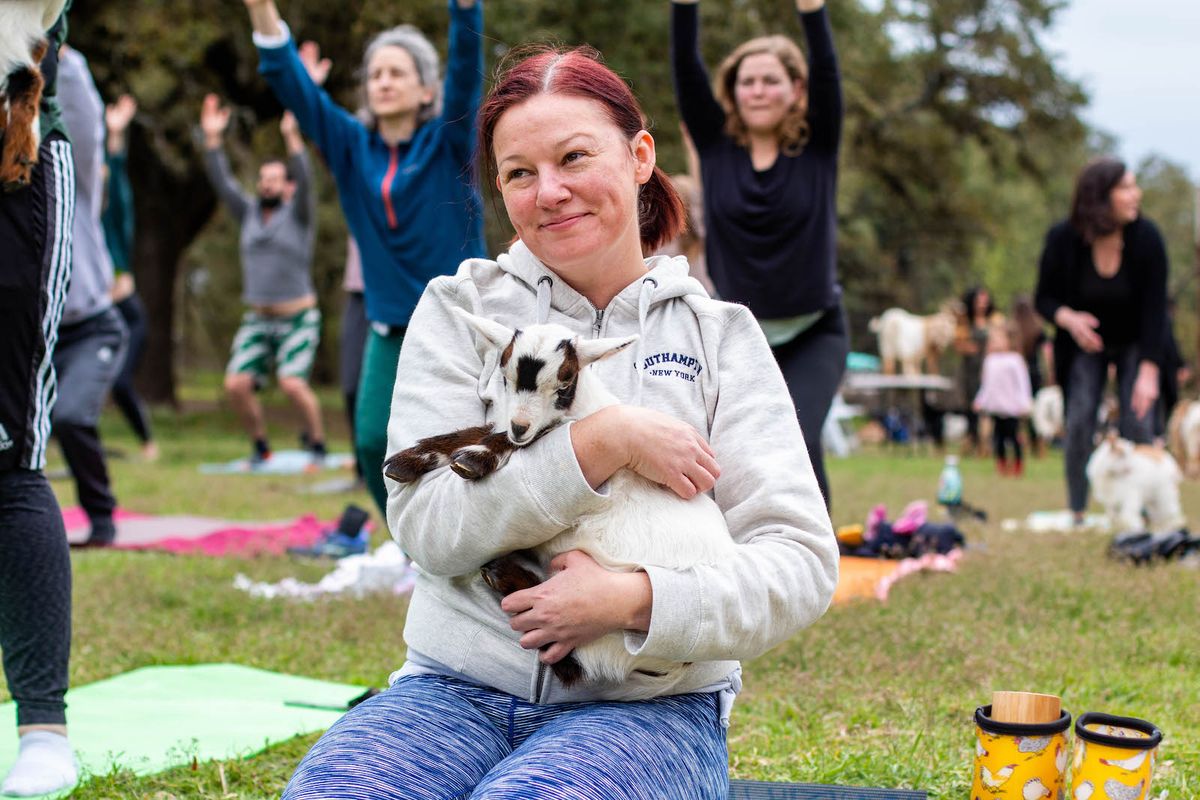 We once again call upon the ancient lords of the underworld, Doom Metal masters, and yoga practitioners of all skillsets to help us bring forth the beasts every Saturday from April 16th to May 28th.
Join forces at the Jester King Goat Pen at 9:30am (check-in), bring your yoga mat, water, and your soul for darkening. We will bring you to our farm, surround you with baby goats, and pummel you From Beyond with the sludgiest of riffs from 10-11am.
This will be a month-long series starting Saturday, April 16 and tickets are only valid per session, but you can purchase multiple sessions at one time.
Classes will be taught by instructors at Oak + Lotus Yoga and will be held in the goat pen. We do our best to clean up before classes, but we suggest you do not bring your brand new yoga mat (pro tip: bring a towel to put under your mat so that it doesn't get dirty). We will not have any extra mats and props are not required, but feel free to bring them if you would like!
Tickets are $25 + processing fees. No ticket purchases day of event. Tickets are for individual sessions only. 100 tickets per session max. If a session is canceled due to bad weather, you'll receive a full refund.
These goat mamas deserve some love and relaxation and so do your mamas! We will be hosting an additional goat yoga this Mother's Day on Sunday, May 8th.
Rules:
No outside food or alcohol.
No dogs allowed for this event.
No smoking within the Goat Pen area.
Please dispose of all trash and recycling properly in the appropriate receptacles for minimal impact to our natural surroundings!