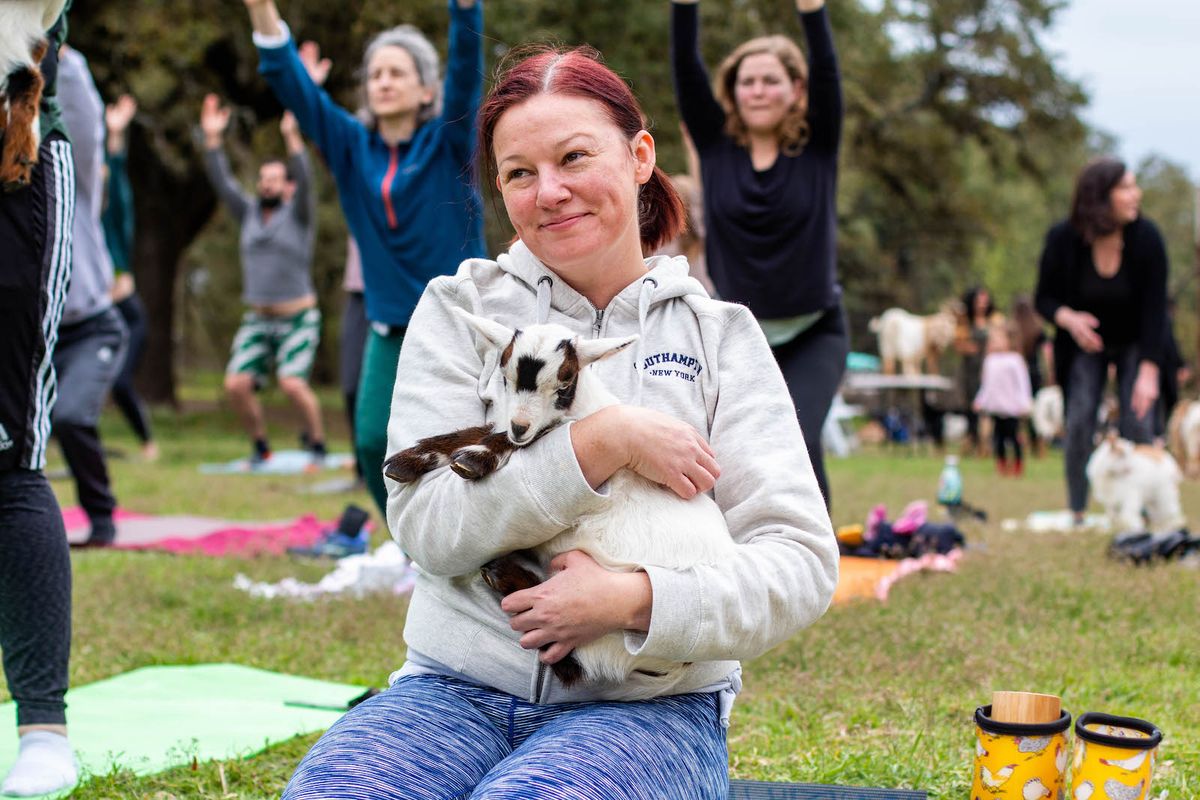 We call upon the ancient lords of the underworld, Doom Metal masters, and yoga practitioners of all skillsets to help us bring forth the beasts every Saturday!
In celebration of our adorable new herd members, we are excited to announce our Doom Metal Goat Yoga series in partnership with Oak + Lotus Yoga. Sink into some doomy and melodic sounds while being guided through a yoga session surrounded by our goat herd. Our baby goats, goat mamas, and the rest of the herd will be with you throughout the class with some time to interact with them at the end.
We'll have classes every Saturday from March 4 through May 27. Tickets are only valid per session, but you can purchase multiple sessions at once. We have no bad weather backup, so if necessary, we'll cancel with full refunds.
Classes will be held in the goat pen and although we will do our best to clean up before classes, we suggest that you don't bring your new yoga mat (pro tip: bring a towel to put under your mat so that it doesn't get dirty). We will not have any extra mats and props are not required, but feel free to bring them if you like!
Note: By purchasing this ticket, you grant Jester King Brewery & Kitchen permission to use your likeness in a photograph, video, or other digital media in any and all of its publications, including web-based publications, without payment or other consideration.