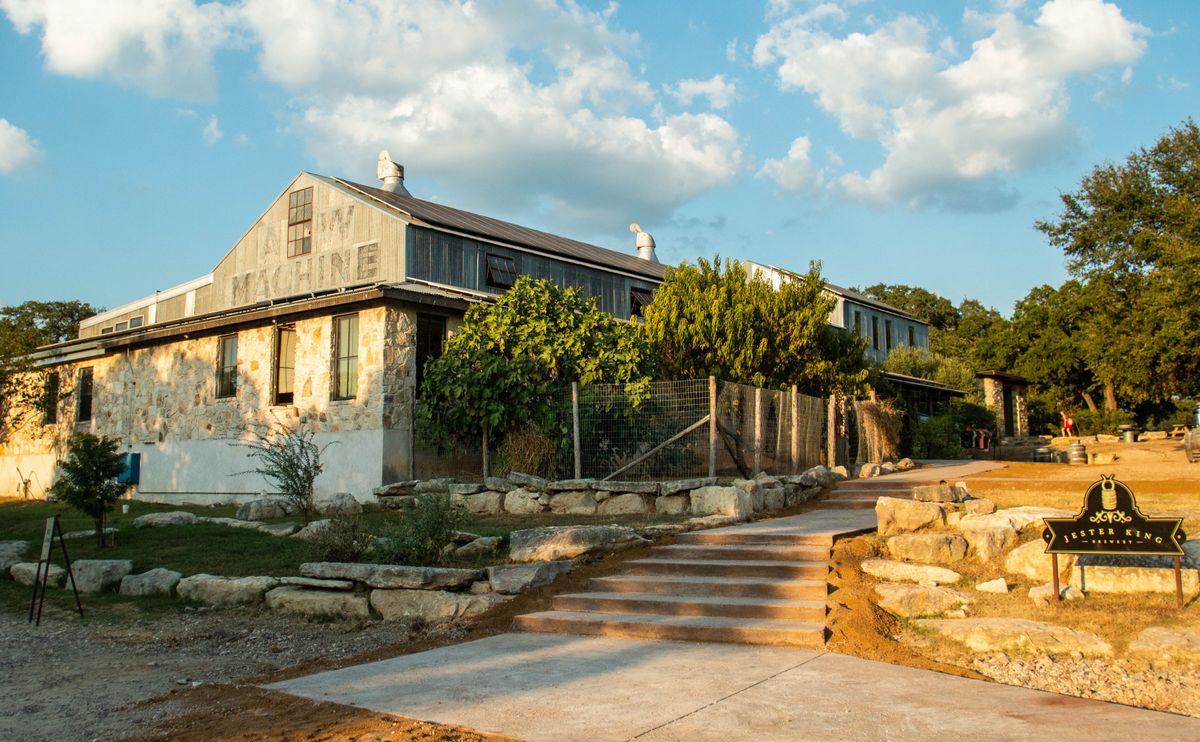 Brewery tours are offered at 2pm and 3pm on Saturdays and Sundays. Book your brewery tour ahead via Tock. Tickets are $5 per person. Children 12 and under are free but must be accompanied by a paid adult admission.
We recommend that all tour guests wear appropriate footwear when on a tour at Jester King.
Drinks are not provided or required on the tour, but guests are welcome to purchase drinks prior to the tour.
As per CDC guidelines, fully vaccinated people are not required to wear masks while on our property in outdoor areas. Unvaccinated people are still asked to wear a mask within the confines of the brewery space. Anyone is welcome to wear a mask if they choose to.