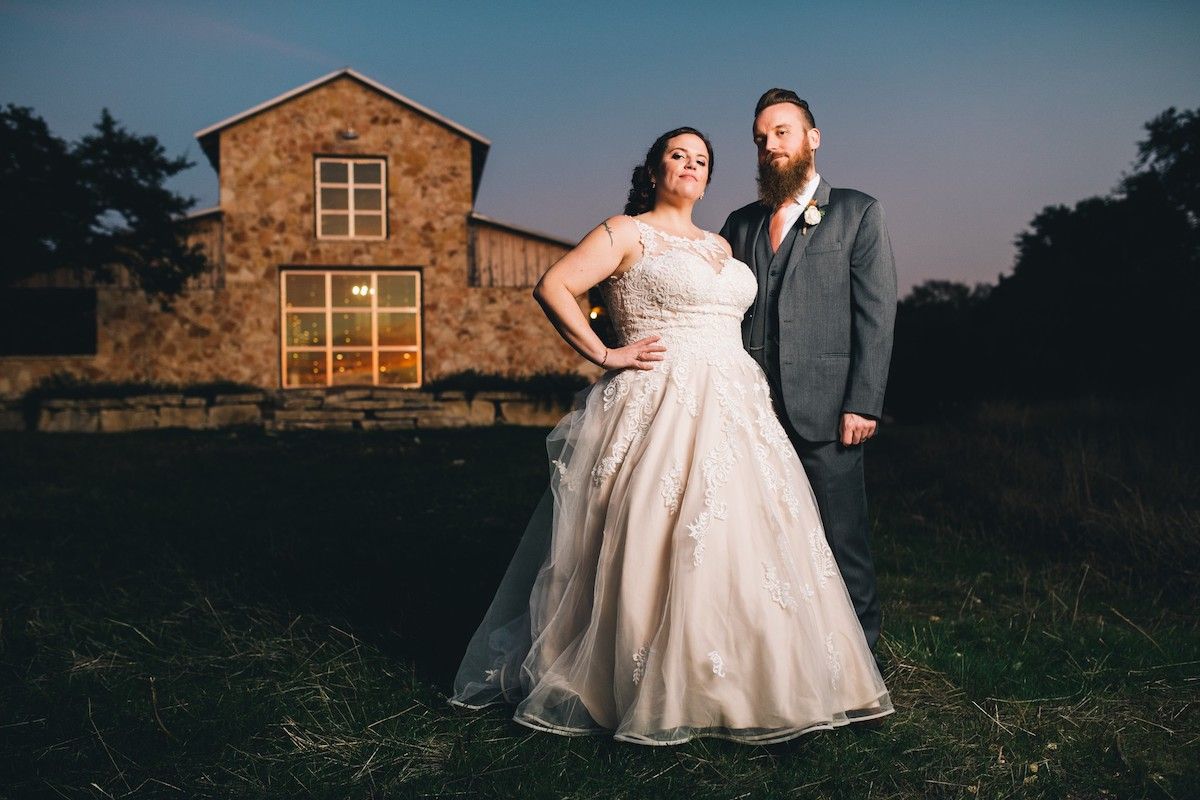 The Hall FAQs
+ What is the venue capacity?
This always depends on the event setup and style. We can hold up to 175 for a formal seated dinner (wedding), up to 300 for a non-seated event (concerts, happy hours), and as little as 25. If you have questions about capacity, please fill out an event request form with details.
+ My group is on the smaller side, will the Hall feel too big?
Not at all. We can create a floor plan and layout that will feel intimate and warm.
+ How long do we have the venue for?
We don't host multiple events in one day, so the venue is yours for the day. Typically that is 10am - 10pm (amplified sound must end at 10pm).
With our main ceremony space outside and it being Texas, the weather is always a concern. We can easily accommodate a ceremony inside the Hall, then flip the space over to a reception setup with guests hanging out on the patios during cocktail hour. For cold weather, we'll have clear tarps available to hang over openings if needed, plus a number of patio heaters available.
+ Are tables & chairs included?
Yes, we have a standard set of tables and chairs available for use in-house.
+ Do you have any AV equipment/speakers?
No. We find our vendors all have specific needs and we let them bring in their own equipment.
+ Any recommendations for lodging in the area?
The Jester King Inn is located onsite, just a short walk or drive away from the Hall. The Inn can accommodate full property bookings, or your guests can rent cabins on their own. Learn more about the Jester King Inn here.
There are also many places to stay in Austin and Dripping Springs. Please fill out an event request form specifying your interest in accommodations and our events team will help you out.
+ What else am I required to purchase with my Hall booking?
You'll need to purchase insurance, a day-of coordinator, our catering services, alcohol, and staff.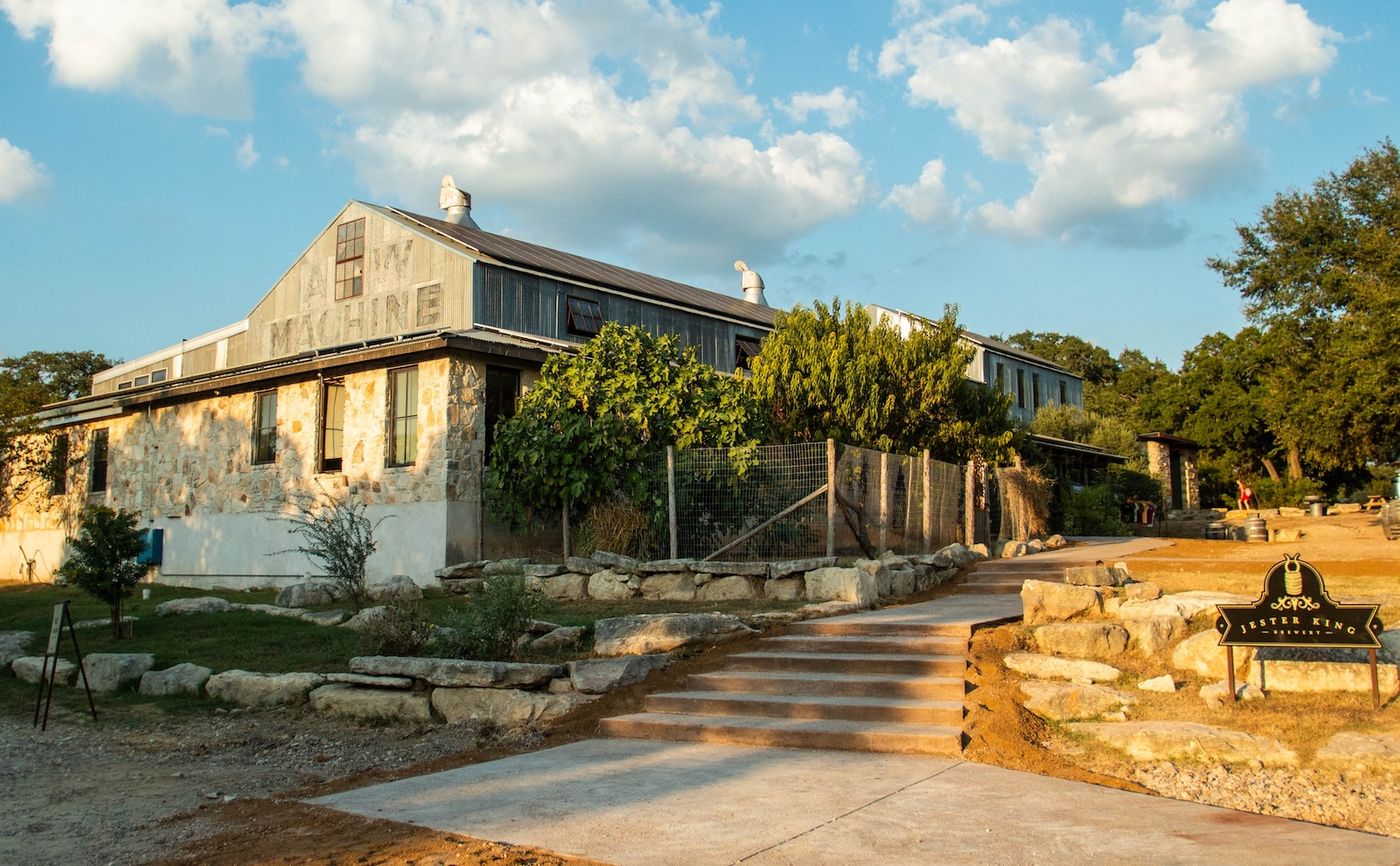 Large Party FAQs
+ Why should I make a reservation for my large party?
If you're looking for an enhanced Jester King experience for a larger party, you'll want to make a reservation. Typically those planning birthday parties, rehearsal dinners, showers, company outings, etc. are great fits for a reservation. Reservations require pre-orders and must hit a designated food and beverage minimum.
+ How far in advance do I need to make a reservation?
You must make a reservation at least three weeks before your event. We cannot take your reservation if your event is less than three weeks out.
+ I'm not sure which space to pick for my party, can you help?
If you are looking for something private, we suggest the Grotto. If you are planning a birthday party or shower, we can reserve tables in the public Beer Garden or Pole Barn. If you're planning a kid-friendly gathering, our public Pasture area has easy access to the open yard and playscape. All of these options have plenty of space and beautiful Hill Country views.
+ Do I have a server for my event?
You do not have a designated server for your event unless you have opted to include one for an additional fee. Your food will be brought out to you, but you will not have any additional service.
+ Where is the Grotto and is there parking?
The Grotto is just across our pasture from our main Tasting Room. There is parking close to the Grotto entrance, which will be marked by a sign, but we cannot guarantee parking spaces directly next to the Grotto since our parking lot is open to anyone dining at Jester King.
+ Is the Grotto ADA compliant?
Unfortunately, our Grotto event space is not ADA compliant. This is a rural space with roots and mulch that could be an obstacle for anyone requiring ADA accessibility.
+ Does the Grotto have restrooms?
The Grotto does not have a restroom, but our Tasting Room does, which is just a short walk away across the pasture. We can rent a portable restroom for your event for an added fee.
+ Can I bring decorations?
At Jester King Brewery, we want to keep nature natural and have strict policies against any kind of harmful littering. We do allow decorations that can be easily taken down, but do not allow piñatas, glitter, or confetti of any kind. If you would like to bring balloons, a table cloth, flowers, gifts, etc., you are welcome to, but we do ask that you clean up the decorations at the end of your party.
+ Will plates, napkins, and plasticware be provided?
Yes, we provide paper plates, napkins, and plasticware for your event. If you would prefer to bring your own plates or cutlery, you are more than welcome to.
+ How many people does a family-size salad feed?
+ Can I bring a birthday cake or cupcakes?
Absolutely! We're happy to keep your dessert cold until you need it.
+ Do I need to clean up after my event?
We ask that all picnic table reservations follow normal protocol of bussing your own tables. We appreciate your help in keeping Jester King clean.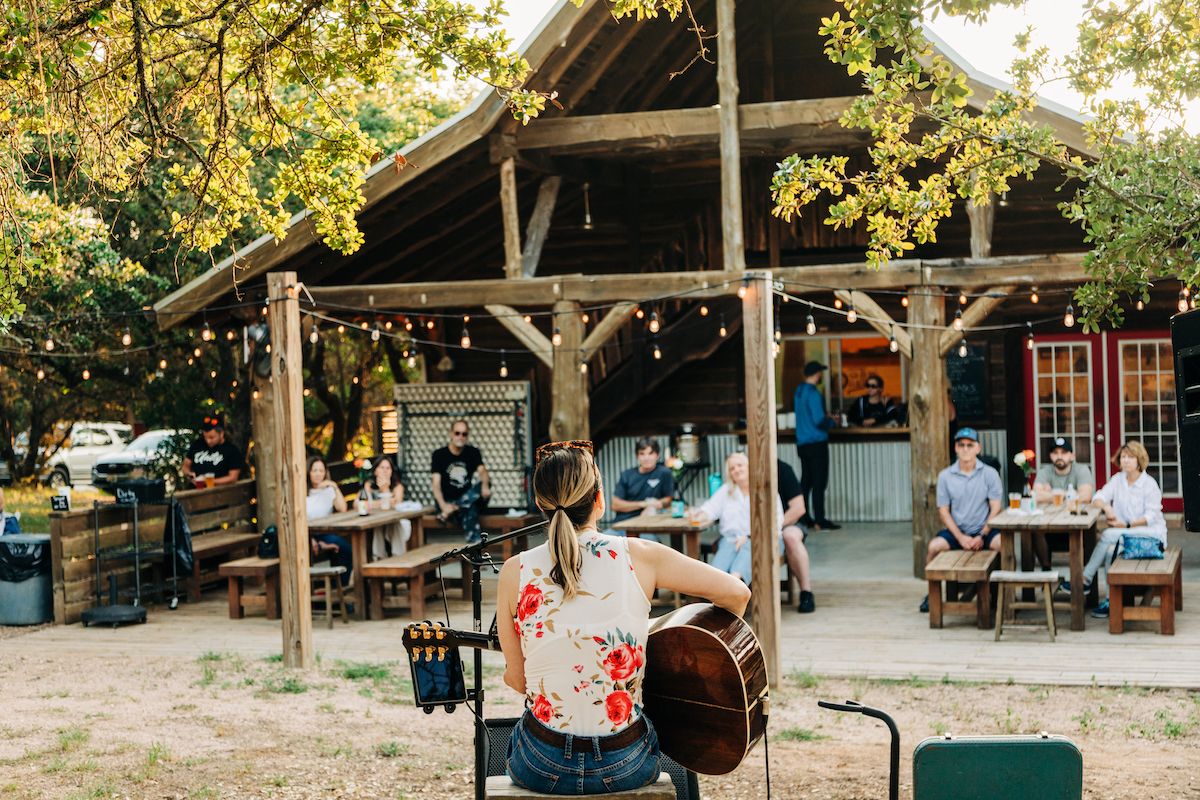 Jester King Inn FAQs
+ What's included in a full property rental?
When booking a full property rental at the Inn, you are guaranteed to have our 4.5 acre Inn space to yourselves, which includes all 5 cabins, Main Pavilion area (with the exception of our commercial kitchen), all 4 camping spaces and a private walking path to Jester King Brewery.
+ What's included in an event rental at the Inn?
Similar to our full property booking, an event booking includes all 4.5 acres of our fenced in property, cabins, and campsites. It also includes access to our Jester King Kitchen Catering Program and add-on Bar options for your event.
+ Is the Inn open on the days the brewery is closed?
Yes! The Jester King Inn is open 7 days a week for camping, lodging stays, and events.
+ How do I check in to the Inn?
For cabin guests, check-in instructions are sent either via Airbnb or via email on the morning of your reservation. All check-ins are handled remotely, there is no physical check-in space.
+ Do you allow RVs or rooftop campers at the Inn?
No, we do not have parking space, hookups, or the tree clearance needed to accommodate RVs or rooftop campers. For fully contained RVs, we do offer the option to park at the brewery with a reservation through Harvest Host.
+ Can I bring my own alcoholic beverages and food to the Inn?
Yes. As with any Airbnb or other vacation home rental, you are welcome to bring in your own supplies. All of our cabins come equipped with a refrigerator (some dorm-sized) and either a microwave or toaster oven. We do ask that you limit glass bottles and ensure all trash is collected and discarded in the dumpsters conveniently located near our exit.
+ Is the Inn ADA Compliant?
The Main Pavilion and 2 of our cabins are fully ADA compliant. Please check with our staff before placing your reservation if you have any additional questions or need accommodations.
+ When is the Inn Kitchen open?
Right now the Inn Kitchen is only open for special events.
+ Do the Inn cabins have bathrooms?
Our Ruby, Bunting and Coyote cabins all feature interior bathrooms. Our Dillo and Bobcat cabins use our shared bathhouse (approx. 50 feet from each cabin). The bathhouse is temperature controlled, cedar-lined, and includes indoor and outdoor showers. People really seem to enjoy the bathhouse!
+ When can I go over the Brewery if I am staying at the Inn?
The Brewery is open for business from Wednesday through Sunday, but the grounds, including our 2-mile nature trail, is open daily from 8am to Dusk.