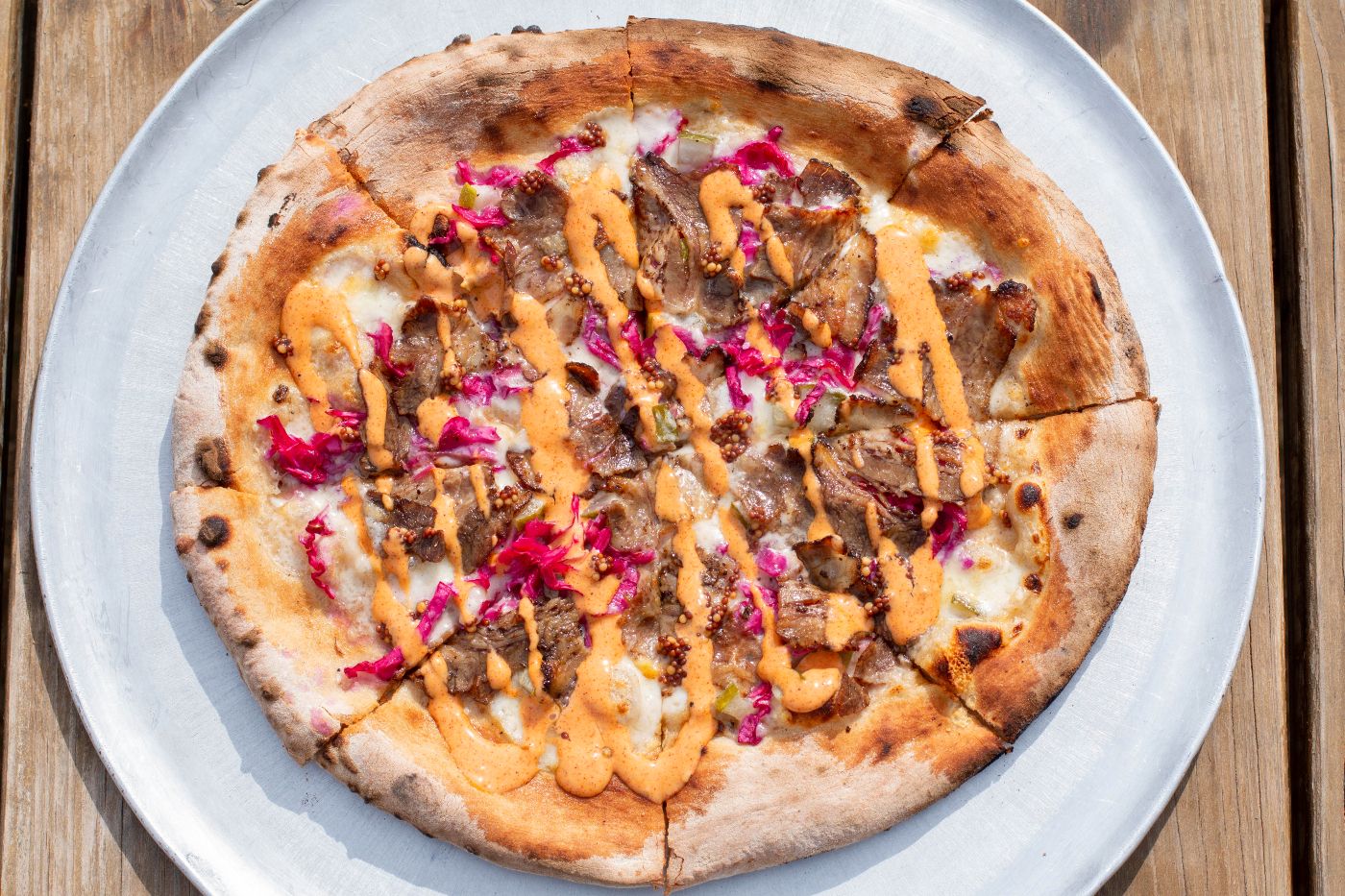 We offer curbside to-go sales from our onsite restaurant and store. Our revised hours are 12 - 8pm, 7 days a week. Pizza is only available Wednesday - Sunday,
Our staff will continue to take extra precautionary measures to ensure our facilities are as clean and safe as possible.
In addition, we respectfully ask that our guests exercise similar caution and avoid public spaces if they feel sick at all or have had prolonged contact with anyone who is ill.
Online Ordering
To make sure you can still enjoy your favorite Jester King food and beer, you can select next or same-day pickup option when you order online.
For same day pick-up, your order will be ready in under an hour to pick up in our drive-up lane located immediately next to our Jester King Kitchen. Please be sure to bring your state or government issued I.D. if you are purchasing any alcoholic products.
For scheduled pick-ups:
Please arrive as close to your scheduled pick-up time.
When you arrive to our property, park in one of the two parking areas designated as "To Go".
Once you receive the text that your order is ready. proceed to the curbside pick-up lane.
This simple and minimal interaction will help us maintain the additional cleanliness practices we've initiated at Jester King.
Call Ahead
Want to call-in an order instead? Please view our menus and call-in your order at (512) 661-8736. Call-in orders for pick up can be placed between 12-7:30pm.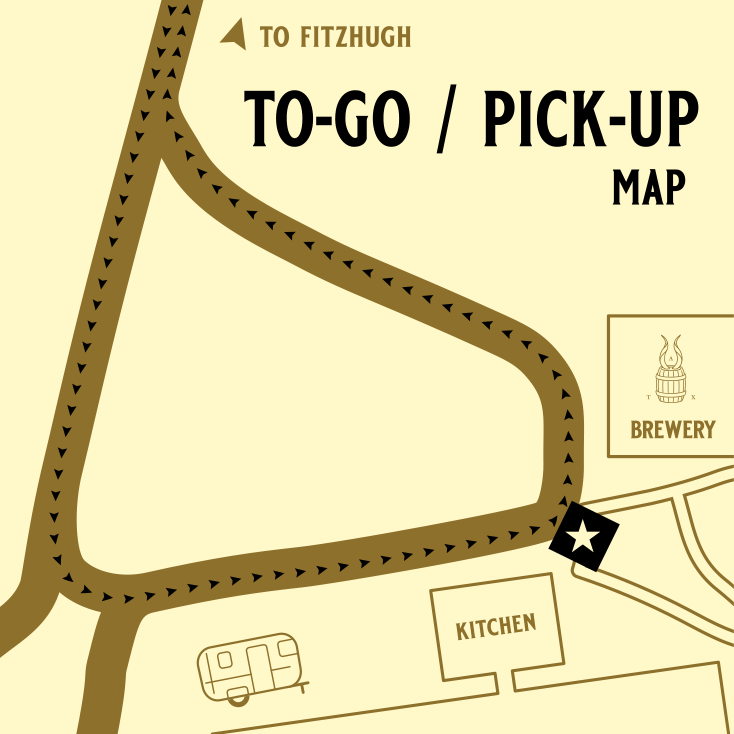 Delivery Options
Looking for delivery to your location? Check out our listings at the following delivery service providers:
We are in the process of working with additional local delivery service providers to deliver directly to you. Please check back for details.